NBC Connecticut Meteorologists are continuing to monitor the very latest on the track of Hurricane Jose.
A tropical storm watch was issued on Sunday for coastal Connecticut as Jose moves closer.
Jose is currently a Category 1 hurricane with sustained winds of 85 mph located to the southeast of North Carolina.
The latest forecast from the National Hurricane Center shows little change in the track of Jose. Our forecast remains unchanged with a period of rain and wind locally with minor to moderate impacts.
NHC cone wobbles west a bit. Close call for us with some wind and rain a definite possibility. #nbcct pic.twitter.com/Gjs55XyoAp

— Ryan Hanrahan (@ryanhanrahan) September 17, 2017
We are expecting rain to overspread the state on Tuesday with increasing wind. Winds may gust over 50 mph in southeastern Connecticut Tuesday night which will result in scattered tree and power line damage.
Rainfall totals in excess of 1 inch are possible in many towns and if Jose tracks a bit closer even higher totals are possible.
The storm will pull away later Wednesday with gradual clearing.
Another impact we're starting to see occur is high surf for areas of Rhode Island and New York. High surf advisories are in effect for coastal Rhode Island and Long Island.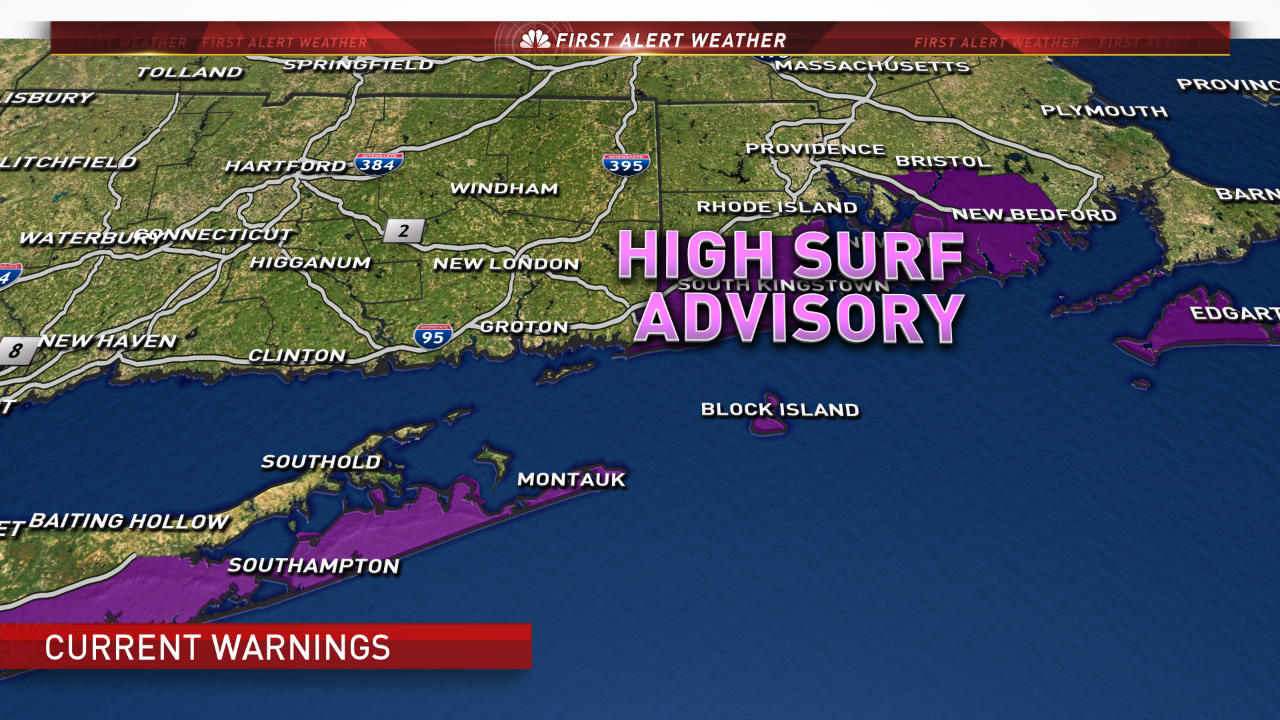 This will also lead to dangerous rip currents at Rhode Island beaches.
It's important to stay tuned to the forecast because the forecast track will continue to wobble.