What to Know
High winds will continue through the evening.
Winds will calm during the overnight hours.
Expect cold temperatures throughout the week.
NBC Connecticut Meteorologists are strong winds for this afternoon and evening.
Take a look at the final projected snowfall totals.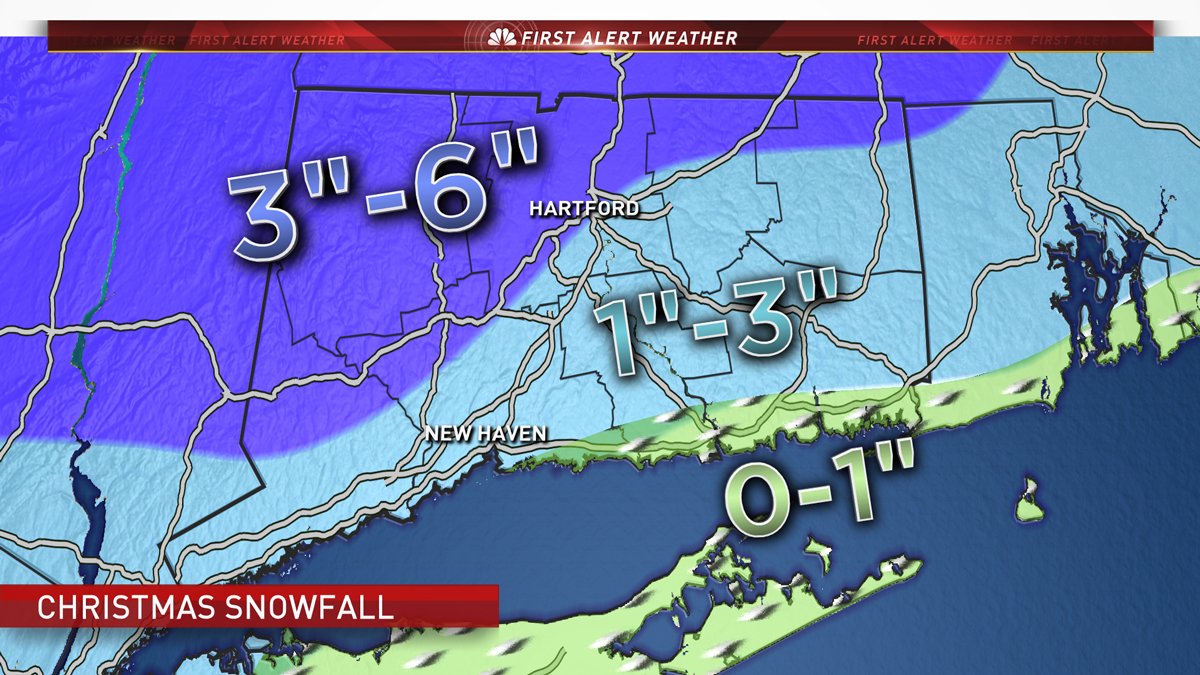 The winds will really pick up as we go into afternoon with gusts of 25 to 35 mph. A few isolated gusts of 40+ mph can be seen along coastal areas of New London county.
A Wind Advisory is in effect for the entire State of Connecticut through this evening.
Winds will gradually taper off as we go into the overnight hours.
Get ready for a blast of cold air following today's wintry weather. High temperatures this week will range from the 20s to start the week to the teens to close out the work week.