NBC Connecticut meteorologists are tracking another round of showers and thunderstorms for this afternoon.
We're forecasting the showers and storms to develop after 1 p.m. and continue into the early evening hours.
Here's a look at First Alert Future Radar at 3:30 this afternoon which shows a line of showers and thunderstorms moving across the state.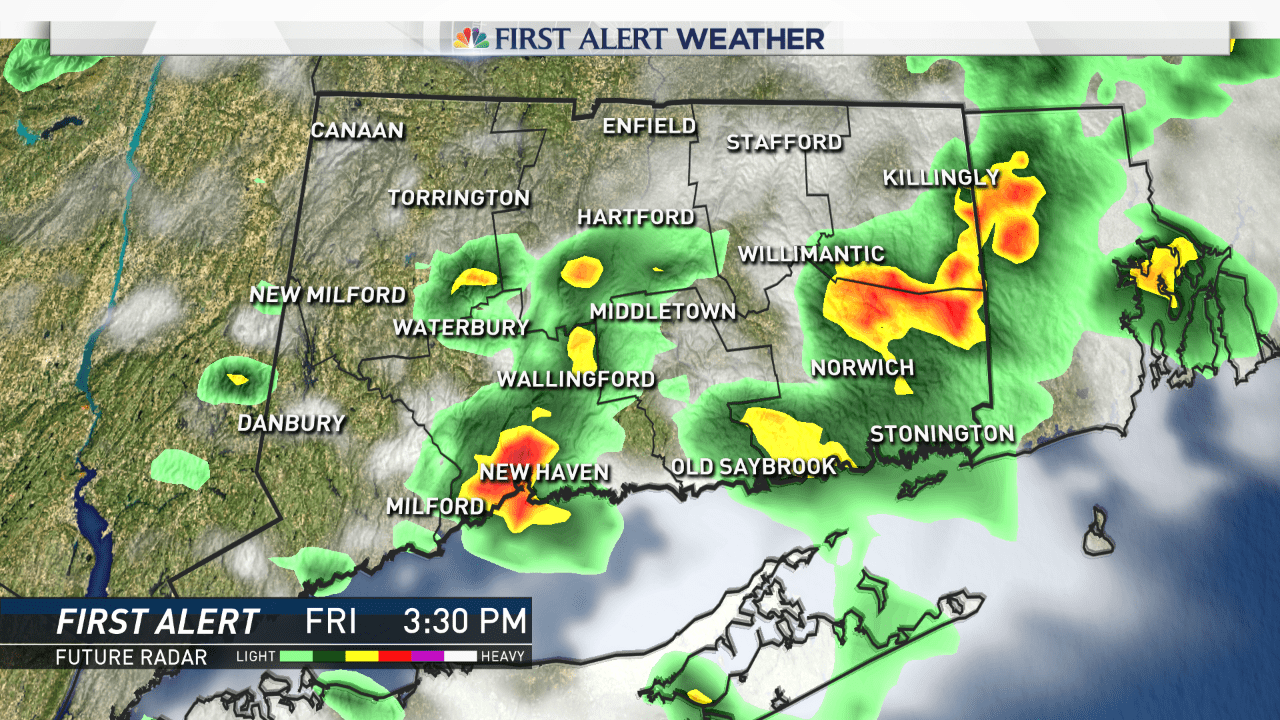 Some of the storms that move through the state could be strong however we're not expecting any of the storms to be severe.
The main threat with the storms will be heavy rain, small hail, gusty winds, and some lightning.