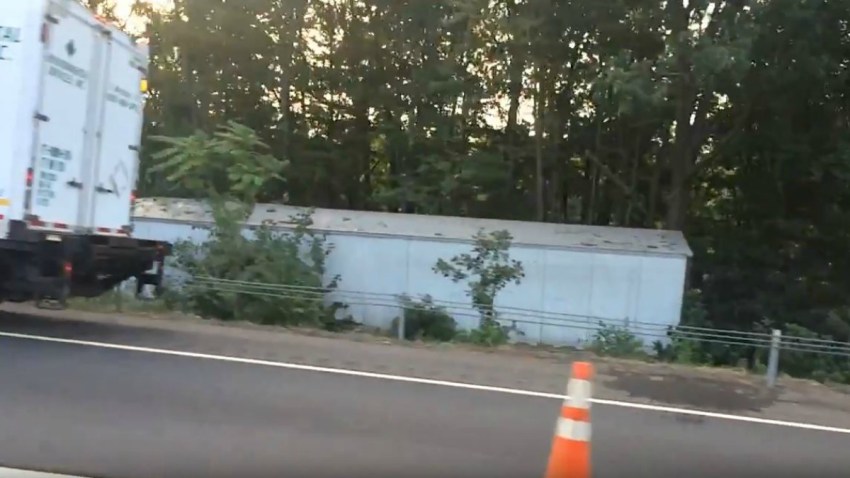 The driver of a tractor-trailer hauling vegetables was airlifted to the hospital after hitting a tree along Interstate 91 north in Rocky Hill just after 3 a.m. on Friday.
Two people were inside the tractor-trailer when it veered off the highway and hit a tree, according to police.
The driver, identified as Luis Floras, 52, of Millville, New Jersey, was seriously injured and trapped inside the truck for around two hours, according to state police.
LifeStar landed on the highway and rushed Floras to Hartford Hospital.
A passenger in the truck, Rafael Claudic, 57, of Bridgeton, New Jersey, was also transported to the hospital for evaluation of non-life threatening injuries, according to state police.
All northbound lanes were closed for hours near exit 23, but later reopened.
Crews from the state Department of Consumer Protection also responded because of the produce on the truck.
There was also a possible fuel tank issue.
Several first responders were treated for heat-related issues and have been released.
Floras was issued citations for failure to drive in a proper lane and operating without a license.