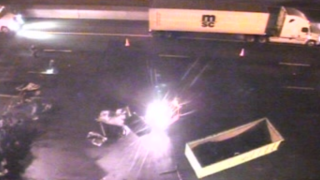 Interstate 95 north has reopened after a tractor-trailer crash and fire closed multiple lanes on Wednesday morning.
State police said multiple lanes were closed on I-95 north between exits 39B and 40 after a tractor-trailer crashed and caught on fire.
Troopers said it would take a while to clean up. The highway has since fully reopened.
No injuries were reported.