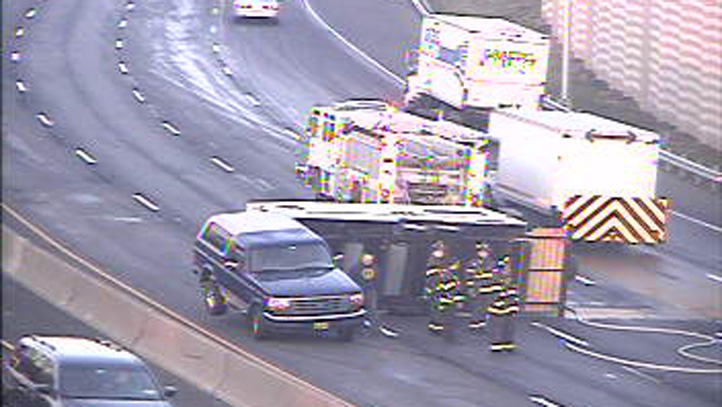 A rollover between exits 46 and 45 on Interstate 95 Southbound in New Haven backed up traffic to exit 52 during part of the morning commute.
Drivers were advised to use Route 1 South or the Parkway southbound as an alternate.
Traffic was backed up in the northbound lanes as well.