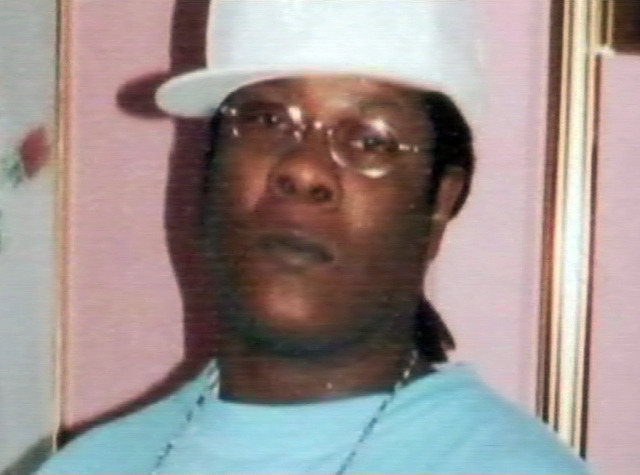 For the second time in ten years, a Windsor family is mourning the loss of a loved one whose life was ended by violence. Edward "Duey" Haslam, 41, was killed Saturday morning during an armed robbery in the north end of Hartford, said police.
"It hurts so much because you don't understand why. Why would someone do that to him?" asked Shanna Hayes, Haslam's cousin.

Witnesses said Haslam had just left Vibz nightclub and was in his car when two men approached him. When he wouldn't hand over his money, they shot him. The robbers took off with $700 and a cell phone, police said. Haslam was rushed to a nearby hospital where he later died.

"It was very upsetting, because I couldn't believe it could happen until I got there. I went through so much. It was just so devastating," said Mary Jones, Haslam's mother.

This is the second homicide the Haslam family has faced. In 1999, Haslam's brother, Malcolm Howard, was murdered. Now, they have to say goodbye to their "Duey," a man who they say got along with everyone.

"He was so much more to me than an older cousin. He was like a father, someone who's supportive, someone you can laugh and joke with, come to when you're hurting about something. It just hurts to see that was taken from our family," said Hayes.

Haslam also had a passion for music. He put out his own CD about 11 years ago. That's around the time he met Michael Forbes, the general manager of Vibz.

"He was a great person. He was a hard worker. He loved people. He was a people person. He was into the music big time. He was just a giving person," said Forbes.

Now, many want to know who's responsible for taking that giving person away.

"We want answers, we want the truth, and we just want justice," said Makeba Hutley, another one of Haslam's cousins.

Hartford police are still looking for the two suspects in the armed robbery. They ask anyone with information to contact the Hartford Police Department.