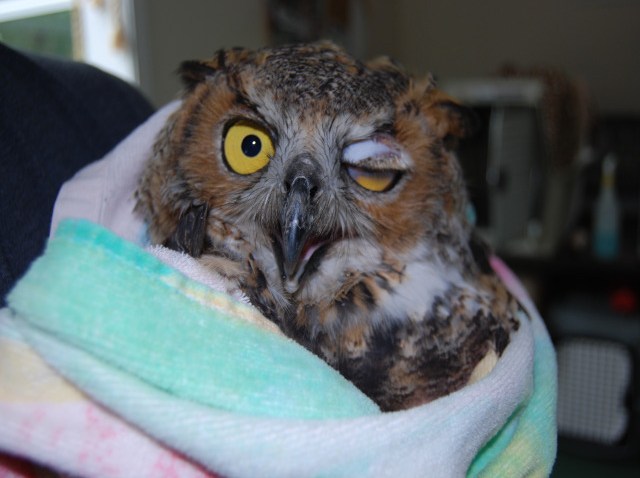 A rescued Great Horned Owl was released into the wild on Wednesday.
The bird got entangled in fishing line and was stuck in a tree around Batterson Park Pond in
Farmington
a few weeks ago, hanging from tree limbs about 15 feet off the ground.
Firefighters came to the rescue, used a ladder truck to get it down and the owl was taken to
Tufts Veterinary Hospital
in Massachusetts and treated.
The problem seems to be that, when people fish or fly a kite, they leave pieces of line behind. Birds get caught and are hurt.
Wildlife experts remind people to clean up and remove fishing lines to prevent hurting more birds.