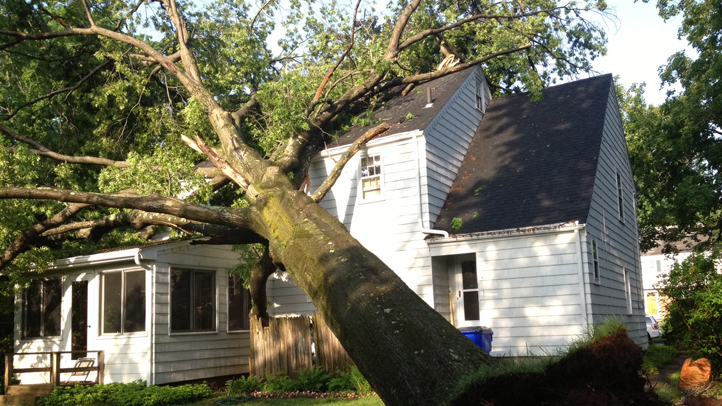 A line of storms that moved through the state last night took down some trees, including one that hit a house on Fairlee Drive in West Hartford.

A woman who was home is OK, according to officials.

The building inspector is checking to determine the extent of structural damage.

The storms also brought down a tree in Norfolk and led to power problems for thousands of people across the state.

At one point, more than 3,000 houses and businesses were in the dark, but that number is now down to a few hundred.