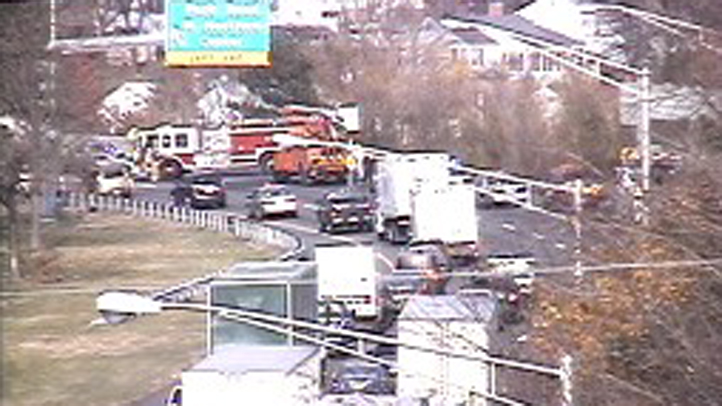 A tractor-trailer rollover is causing headaches for drivers trying to get home from work via Interstate 84 eastbound on Monday evening.
The truck crash happened near exit 43 on Monday afternoon in West Hartford and there were backups as the evening commute begins.
At one point, traffic was backed up all the way to Farmington.