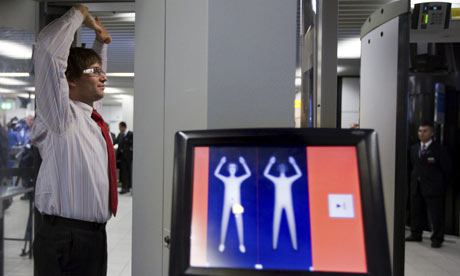 The long lines at the security checkpoint are something many holiday travelers heading in and out of Connecticut know well, but this year, new TSA security regulations are an added anxiety for airline passengers because the rules demand that passengers picked for a body scan must get the scan or go through a pat down.
"I do think twice about going those scanners, especially if I have a young child which I do tonight, so I probably wouldn't want to do that if I knew it was an X-ray scanner," Paul Friedmann of Longmeadow, Massachusetts, said.
Some critics of the security measures feel that body scans are an invasion of privacy and are asking travelers to opt out of the scan and demand pat downs. The goal is to slow down screening and pressure TSA to back off the new rules. However, that's not sitting well with all local passengers.
"(It would) definitely annoy me, because I'd have to wait longer," said Gina Randazzo of Rocky Hill.
There are things passengers can do to speed up the process. First, put everything in your carry-on, including your phone, pens and loose change. Also, dress for the occasion.
"I will wear like slip-on shoes, and I'll make sure all my fake jewelry and things are all in the bag already, so I won't have to waste time and take it off and do all that extra stuff," Anesa Stroy, of Springfield, Massachusetts, said.
Many travelers heading into Bradley International Airport said they didn't have a hard time getting through the checkpoints and hopping on their flights. Some even said they're encouraged to see the TSA taking such precautions.
"It actually makes me feel a little more comfortable. Being prior military, I definitely think you need to do what you need to do to make sure people are safe," said Lex Kelly, who flew in from Atlanta, Georgia.