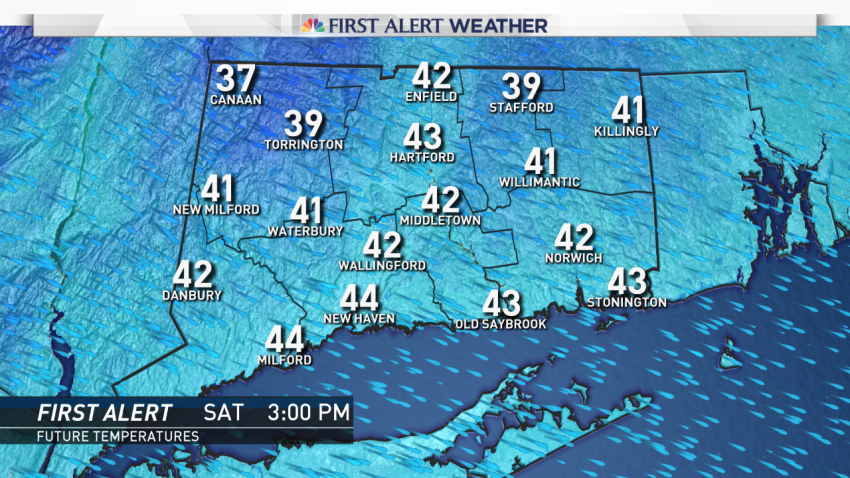 High pressure will build in this weekend, providing dry weather but cooler air.
A mix of sunshine and clouds is expected Saturday, and it will be breezy.
Highs will be in the middle 40s.
By Sunday, more sunshine is expected. However, highs will only be in the lower 40s.
Monday looks dry before a storm approaches later Tuesday.
High pressure will initially be in a prime spot to lock cold air in place at the surface.
That means some wintry mix is anticipated a the onset of the precipitation later Tuesday, lasting into Wednesday.
Eventually, the wintry mix will go over to all rain.
Late next week, much colder air arrives – it could even be below average for a time.