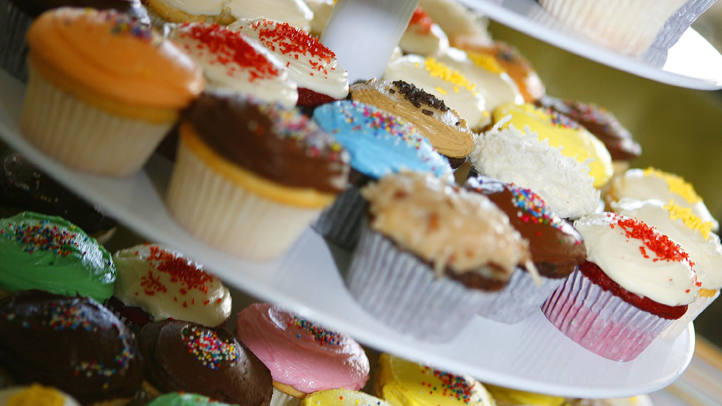 With the cost of living rising on a daily basis, many people in Connecticut are turning to their creative sides to put some extra cash in their pockets.

It is not uncommon for people to find emotional and financial fulfillment through a hobby or past-time, Karen Senteio, a life coach in Hartford, said.
She encourages her clients to do a little self-discovery .

"When you were a child, what were the things you liked to do? When you were a teenager, what are the things you liked to do? When you were in your early 20s, what did you like to do?" Senteio asked.

Joelle Walasewicz, Sandra Moutinho and Christina Wherry have all successfully turned their hobbies into second careers.

Joelle started baking when she was 7. When she found her 9-to-5 job in pharmaceuticals just wasn't cutting it anymore, she started baking on the side as a special-order business. Now she owns Frosted Couture Cupcakes.

"The more I did, the more people asked me to do it, and, outside of my family, I started to say, 'OK, I need to start charging people for this.' And it just took off," Joelle said.

Joelle has seen her business blossom, has quit her pharmaceuticals job and will open up a retail location to house her company.
She is teaming up with another woman who has a similar story, Christina Wherry, the owner of Christina's Gourmet Cookies.
Her business also started out as a side venture and Christina said the benefits of having her own business are priceless.

"When you're doing something you love to do, it's not a job. So when you compare that to what you're doing during the day, it's a huge difference." Wherry said.

The two businesses will open up under one roof in the early fall. The Sweet Boutique will be on Main Street in Southington.

Another person who is finding fulfillment outside of the office is Sandra Moutinho, a municipal employee by day and a wedding photographer by night.

Sandra decided to give photography a try after seeing the pictures from her own wedding. Inspired by the way the images were captured, she enrolled in some classes and eventually earned a certificate in photography.

"Since I didn't have kids I said, 'Well, why don't I actually learn the craft and go to school.' And I took some classes and, as I learned, I just fell in love with the craft," Sandra said.

Now, Sandra still enjoys her day job, but is also shooting 10 to 15 weddings per year.

The ladies' advice to everyone out who needs a little emotional and financial fulfillment is to just do it.
"Cause, you know, it feels good. It really does," Joelle said.