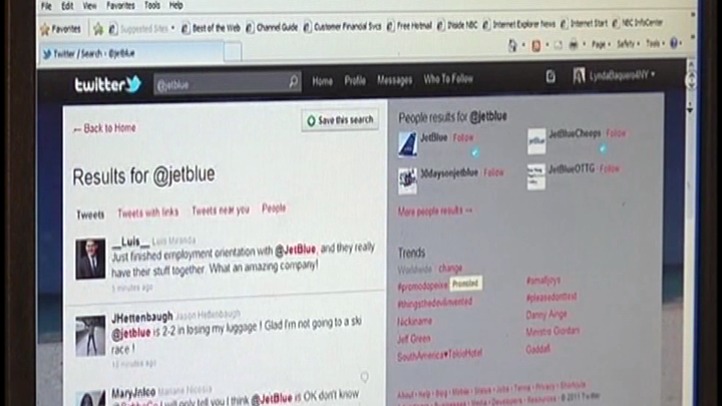 Back in the good old days, if you wanted to complain about a company you used snail mail or picked up the phone. Now some savvy disgruntled customers are turning to Twitter for resutls.
They're now talking one-on-one with corporation America in real time and they're getting results fast.
If you have a problem with your credit card or bank, some experts say you should forget emailing or calling customer service, instead tweet your dilemma and chance are it'll be resolved right away.
American Express is one of the companies now scouring the internet to head off problems posted online. "We have a very involved system. So there's a ton of technology that exists today that enables us to catch the key phrases-- be it Amex, or American Express or card, gold card, green card, that gets pinged to us," said Leslie Berland, the Vice President of Social Media Strategy, American Express.
Amex now has a Twitter account: At Ask Amex. "So whether is be 15 minutes later or an hour later, we are having real time connections with those customers," stated Berland.
Experts want to remind you that anything you post on Twitter is available for all to see. And make sure you "follow" the company. You want them to be able to direction message you privately.