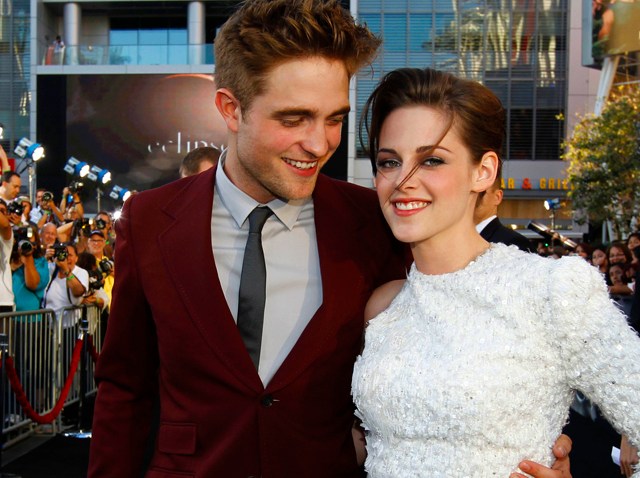 Are you team Jacob or team Edward? Regardless of your answer, I am sure you are wondering what Bella will decide come Wednesday, when "Eclipse," the latest movie in the Twilight series, opens nationwide.
But as early as tonight, you can expect to see some "Twi-hards" around West Hartford Center. The red carpet will be rolled out at Bow-Tie cinemas in Blue Back Square for a sneak peek of the latest flick. It's all part of a Kiss 95.7 radio promotion.
The red carpet event goes from 5:30 p.m to 7 p.m. at 42 South Main St. and the fist official screening of Eclipse starts at 7 p.m.
No doubt, people will be planning "Eclipse" parties, as they have for the other Twilight movies. One bachelorette party is all planned around the Twilight "Eclipse" theme.
The Party Party store in Stratford is sure to have all your werewolf and vampire party favors, from cups and plates to souvenirs.
Ezpartyzone.com also has fab ideas on table decorations.
If you want to get creative with some delicious treats how about making some "vampire bites." The site,"Bright Ideas" will provide you to an easy recipe that takes all of 20 minutes to make.
Oh and if you'd like Edward Cullen or Jacob Black to make a personal appearance at your party, click here.
Twilight "Eclipse" is based on the novel by Stephenie Meyer, a writer who was born in Hartford and raised in Phoenix, Arizona. It is the third book in the four-book Twilight series.