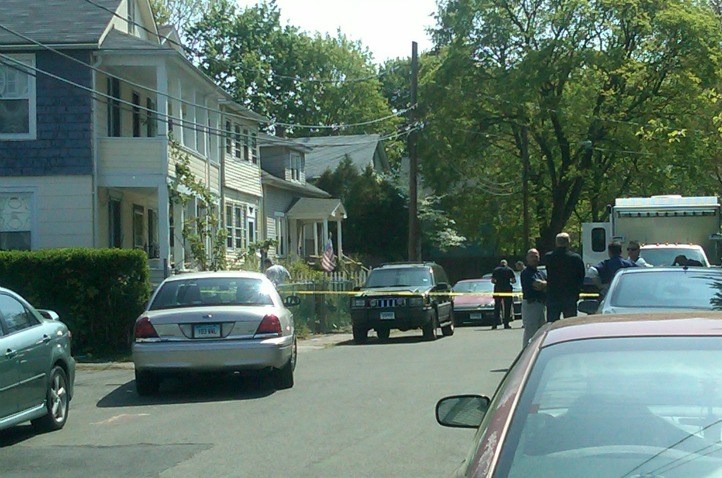 State police are investigating two unrelated incidents involving Meriden police which resulted in the death of two people.
The similarities were uncanny. Two men in two separate incidents in the early hours of Saturday morning, in the same town and just blocks away from each other were both shot by police with a Taser. Now, both men are dead.
Meriden Police first responded to a call at 1:45 a.m. from the homeowner of 10 Grove Court. The caller reported that a male was in her home and breaking items.
The caller identified the male as Angel Hiraldo, 48, and stated that he was armed with a hammer, State Police said.
Meriden police encountered Hiraldo on the front porch of the residence.
Officers gave him several verbal warnings to drop the hammer, but he failed to do so and began to advance at the officers in a threatening manner, police said.
The police fired a Taser on Hidalgo to gain control of him. After being tazed, he began to experience difficulty breathing and was transported to MidState Medical Center, where he was declared dead.
Just 45 minutes after the first call, at 2:38 a.m., Meriden police were sent to a nearby home at 10 Maple Branch. The officers encountered a male inside the home causing a violent disturbance, police said.
Police followed the man, who was armed with scissors, from the second floor of the house to the third floor, where he continued to cause a disturbance.
According to police,the officers located the man on the third floor and he charged at the officers with the scissors, causing one officer to deploy his Taser at the suspect.
After being tazed, the suspect continued to attack officers, forcing an officer to shoot him, police said.
The man was transported to MidState Medical Center, where he was pronounced dead.
The man's family believes the use of force was unjustified.
"He has psychological issues and I believe that obviously he had done something he may have caused a ruckus for them to be called but for them to use excessive force, if you see my father he's not a big guy," said Destiny Cajigas.
The police department acknowledged that two separate fatalities in one night is indeed out of the ordinary.
"This is certainly indicative that the police department was very busy during the overnight hours and certainly this is very uncommon that serious situations like this occur almost tandem to each other," state police spokesman Lieutenant J. Paul Vance.
For the family of the shot victim, two deaths in one neighborhood rings suspicious.
"Why is this happening? Why are two men dead within a mile radius, why?" said Cajigas.
State police detectives are still investigating both incidents. The officers involved in the shooting have been placed on administrative leave, which is standard procedure.
On Monday, state police said the cause of death for Hiraldo is pending further study.