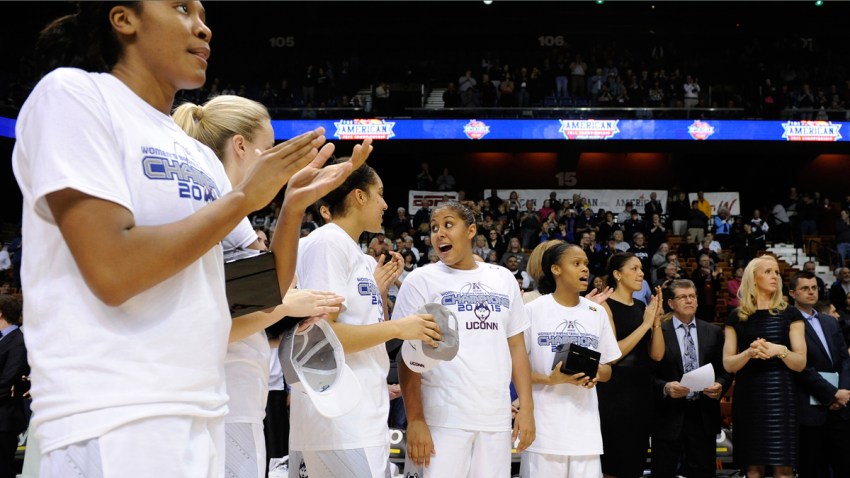 The Huskies' 14-point win over USF in the AAC finals on Monday was slightly below their average margin of victory in conference games this season (48.7 -- that's not a typo), but the result counts all the same as UConn prepares to defend its NCAA title for the third consecutive year.

Against USF, senior Kaleena Mosqueda-Lewis led the way with 23 points, while Breanna Stewart scored 22, Morgan Tuck was good for 17, and Moriah Jefferson added 14.

'If (those) four starters play like they played this weekend and like they played in some of the big games that we played this year, we are going to be hard to beat,'' coach Geno Auriemma, via the Associated Press.

The relatively close final score, 84-70, was the the smallest margin of victory for UConn this season (seriously, think about that for a moment; 32 wins -- 31 straight wins -- and every last one of them was a blowout).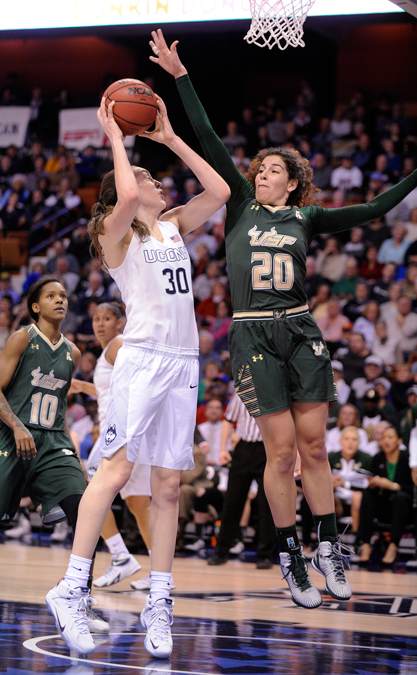 "South Florida has the mentality that it's just not going to quit," Tuck said, via the Hartford Courant. "Sometimes when teams get down a lot against us they quit. But USF has not done that."

In the two previous meetings this season, UConn beat USF 92-50 (Jan. 18 in Gampel) and 88-56 (March 2 in Tampa).

Meanwhile, Mosqueda-Lewis continues to elevate her game as we head into the most important stretch on the basketball calendar.

"She made herself hard to guard because she was scoring from all over the floor," Auriemma said. "And that's something we've been working on with her. She's become more than a three-point shooter and she showed it tonight."

Stewart added: "She's played so well and everyone has seen it. The way she shot the ball this weekend (63 points) was exceptional."

And we can expect more of that in the coming days and weeks.