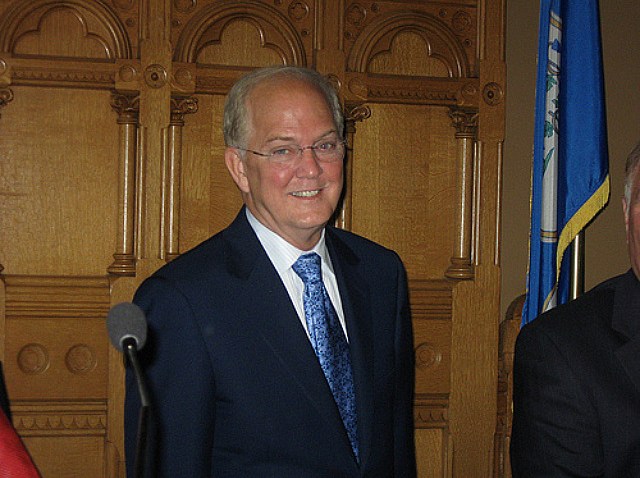 On Friday, UConn's Board of Trustees will choose the person who will temporarily serve as the university's president.
Michael Hogan resigned last week after serving less than three years of his five-year contract.
The board will meet in the afternoon, discuss possible candidates in executive session and then hold a public meeting for the vote.
The trustees -- including two student representatives and Gov. M. Jodi Rell -- are putting together a search committee to conduct a nationwide search for a permanent successor to Hogan.
Conn spokesman Michael Kirk says the interim appointee will help to bridge the gap in leadership while the search goes on. The search process typically takes several months.
Hogan shocked many when he announced that he would leave Storrs to take the president's spot at the University of Illinois. He'll begin his new gig in July. His resignation from UConn is effective June 30.
"Many, including myself, are deeply disappointed that he is leaving the university at such a critical time, particularly on the heels of the landmark financial investment we have just made to the UConn Health Center. We assumed President Hogan's commitment to UConn was a long term one. It should have been," Rell said.
Some say it's time for UConn to place a woman in the role and then there are rumors about people who are being considered – like U.S. Sen. Chris Dodd, who will not seek re-election.
"One prominent politico in the state, who wished to remain anonymous, says there are already "serious conversations" about Dodd landing in Storrs," the Courant reported last week.