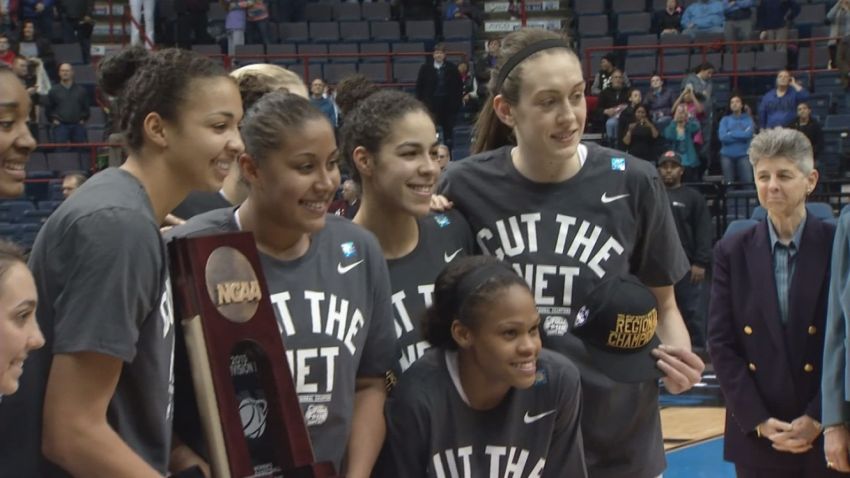 One of the most fascinating things about the UConn women's basketball team is that it's captured the hearts of fans who haven't been in a classroom in decades but just love the Huskies.

The most devoted fans travel behind the team to watch the NCAA finals, but many people who have stayed at home have been watching UConn win since the team's first title in 1995.

"Oh yeah, Rebecca Lobo, all of 'em, it's just Husky Nation," said Mary Ellen Eddy. "And the women Huskies, I hate to say it, are better than the men. The track record's proved it."

"And not only that," said her friend, Edie Rood, "but to that other coach that said people are getting tired of it, no we're not!"

That other coach, Brenda Frese, brought Maryland to defeat at the hands of UConn on Sunday. The UConn fans love seeing victory after victory on TV and expect another title, the team's 10th, tonight.

"Of course they're going to win," said Joan Donahue. "They're awesome, they're amazing, they're an unbelievable team."

"The girls have a reputation for being the best team in the country and I think they're going to pull some magic tonight and they're going to win big, by 30," predicted Herschel Tyler.

On campus, UConn is hosting a game watch at Gampel Pavilion. Doors open at 7:30 p.m. ahead of the game's 8:30 tip off.