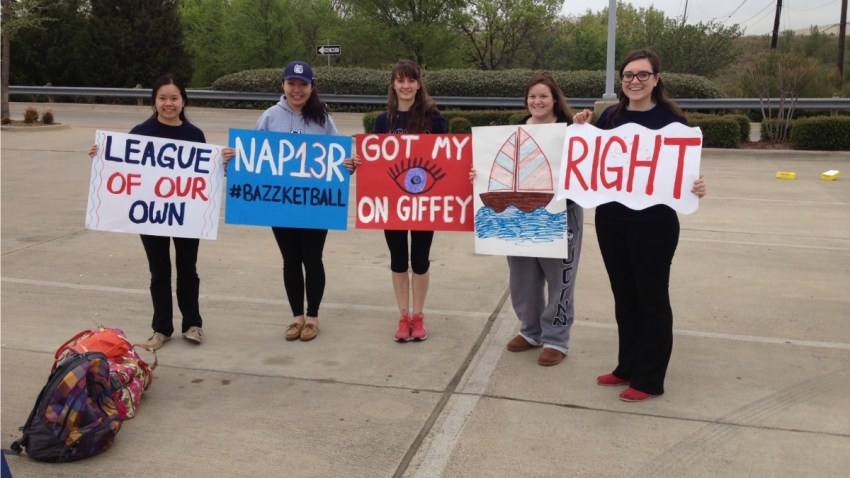 UConn Country is well represented in North Texas.
With the Huskies' remarkable run to the Final Four, thousands of UConn fans have made the trip to the Dallas area to support their team. Others didn't have to travel far at all.
"We're huge UConn fans," said J.P. Schwarcz, a 2009 graduate of the UConn Law school, who now lives in Dallas. His wife, Pamela, is a 2011 UConn Law grad.
"We're mighty proud to have you here for this occasion," Schwarcz said.
UConn t-shirts, hats, sweatshirts and more could be seen on streets in Downtown Dallas and at AT&T Stadium in Arlington.
Many fans waited in line for nearly 30 minutes to get into an open practice session in the stadium on Friday.
"I'm usually here at this time of year," said Bill O'Keefe, of Newtown. "It just so happened this year that UConn is here for the Final Four."
Dozens of UConn students stepped off a bus in Fort Worth, Texas Saturday morning at 10:15 a.m., 30 hours after they left Storrs. The bleary-eyed students said they wanted to be at the game no matter what, even more than a day on a bus.
"It really wasn't that bad," said Kailee Himes.