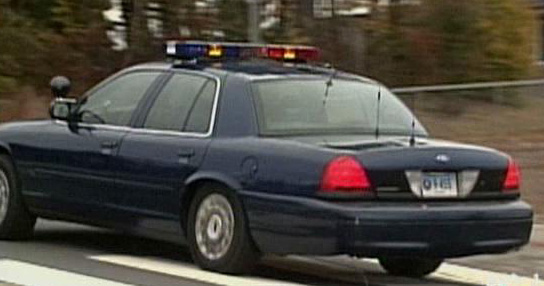 Last year, UConn asked students to avoid Spring Weekend activities following the death of Jafar Karzoun, of Milford, the year before.
However, school officials said they realized it would not be possible to stop the unsanctioned party, so they implemented a plan to keep non-students off campus for the three days. This year, UConn plans to do the same to attempt to de-escalate the festivities.
"As some of you may know, the event that was known as "Spring Weekend" at UConn devolved over a period of years into a destructive and dangerous tradition that attracted thousands of people with no connection to UConn to large nighttime gatherings in Mansfield over three nights. This consistently resulted in numerous arrests, thousands of dollars in property damage, medical emergencies, thefts, fights, fires, and assaults, to name just a few, and placed our students, this campus, and the town at great risk," John Saddlemire, Vice President for Student Affairs, said in a message to the university committee.
Saddlemire said the unsanctioned event brought thousands of nonstudents to campus and "created a toxic atmosphere."
Between April 19 and 22, UConn Police and State Police, will block or limit access to certain roads, parking lots and pathways on and around campus.
The university and police are working with the management of the Carriage House and Celeron Square complexes and access to these areas will be restricted and regulated, school officials said.

Guests will be barred from residence halls from April 19 to 22 and dining halls will not allow non-students to enter.
"As was the case in 2011, students are urged to return home for the weekend, if possible. However, campus facilities will operate on their normal schedules during this period and continue to serve our students on campus," Saddlemire said.
Karzoun, a 20-year-old junior, was brutally assaulted outside a restaurant on North Eagleville Road just beyond the edge of campus shortly after midnight on Friday, April 23, 2010 after an off-campus gathering at the Carriage House apartment complex.
Eight days later, on Saturday evening, May 1, he died.
Edi Rapo, a non-UConn student from East Hartford who attend Spring Weekend, was arrested and later charged in Jafar's death. He was sentenced in September 2011 to a four-and-a-half year sentence.
After Karzoun's death, Michael Hogan, who was then president of UConn, asked students to re-examine the annual ritual and a task force was asked to address the violence.
UConn has had a "Spring Weekend" since the 1960s and it has grown from a small gathering of mostly UConn students to a three-night party with thousands of non-students traveling to attend.
Follow us on Twitter @NBCConnecticut, on Facebook, and sign up for breaking news SMS alerts on your phone by texting "CTBREAKING" to 622669.