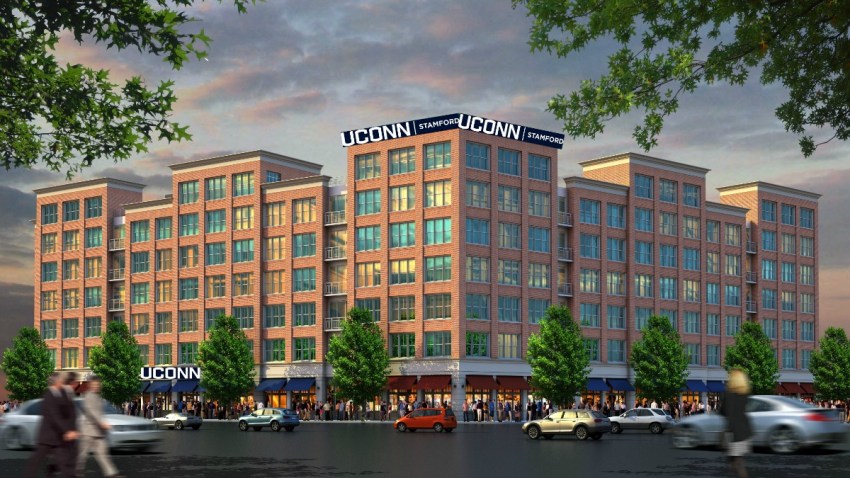 UConn's board of trustees voted unanimously on Wednesday morning to add student housing near UConn Stamford.
The plan is to build housing for nearly 300 students at a six-story building at 900 Washington Boulevard, two blocks from UConn Stamford and close to the Stamford Transportation Center.
The development will include 116 apartments -- 10 studios, 49 single-bedroom units and 57 two-bedroom units -- as well as a first-floor meeting room, study lounges on each resident floor, administrative offices and retail space on the ground floor.
UConn will control the entire building, except the retail spaces and some parking, through a master sublease with an annual term of 25 years.
"This is wonderful news not just for UConn, but for the city of Stamford," University President Susan Herbst said in a statement. "This reflects the tremendous demand we've seen for the programs at our Stamford campus, and will give our students in the region the opportunity for a more traditional college experience, while benefiting from all the things Stamford has to offer."
A statement from UConn said interest in programs including Business and Digital Media and Design are boosting enrollment.
The building is expected to be competed in the summer of 2017 so students can move in in the fall semester.