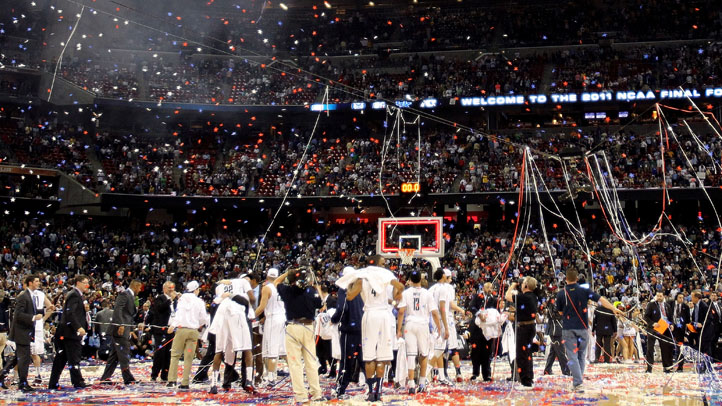 The UConn Huskies are bringing a third national championship back to Connecticut, and fans will get a chance to thank the team in person.
The Huskies will return from Houston to Bradley Airport Tuesday around 3:30 p.m., according to the university. Coach Jim Calhoun and the team will hold a short public event for fans at the airport. It will take place near the intersection of Route 75 and Firehouse Road in Windsor Locks, the UConn Athletic Department said.
The team will then return to Gampel Pavilion for a pep rally. The celebration is free and open to the public. The doors at Gampel will open at 5:00 p.m., and the team is expected to arrive in Storrs around 5:30 p.m.