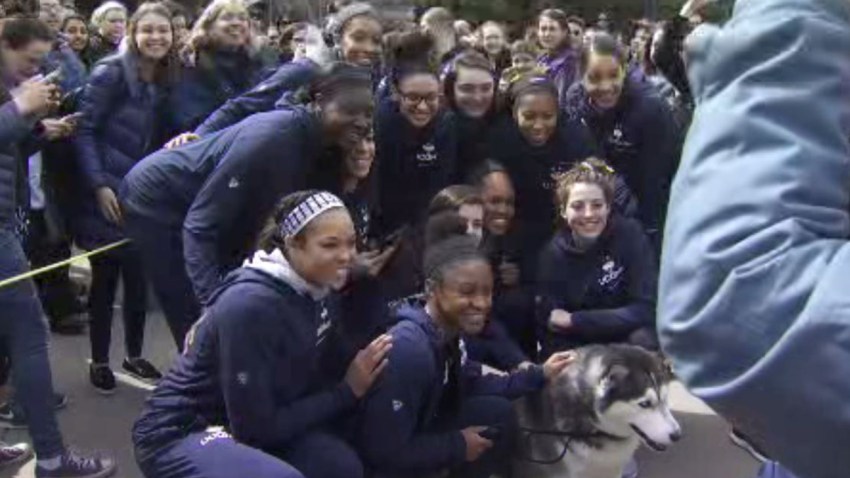 The UConn women's basketball team is heading back to the Final Four and fans gathered to send the team off in style Tuesday.
UConn beat South Carolina last night and is next headed to the 11th consecutive Final Four appearance.
Fans gathered outside Gampel Pavilion and cheered as the team members made their way to the buses that will bring them to Columbus, Ohio where they will face Notre Dame at 9 p.m. on Friday.
"We're super excited for the women," Hayley Newhouse, a freshman, said.
Milcah Sajous, a UConn junior, is hoping the team wins another national championship.
The team stopped for photos with fans.
"They're great girls and they really set the tone for what young women should be," Kathy Duggan, of Bolton, said.