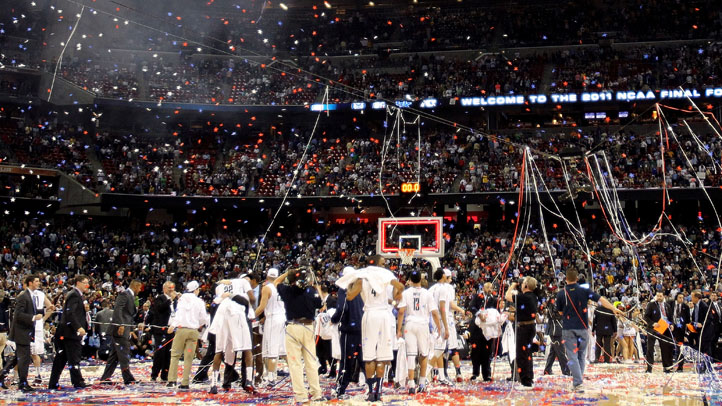 The answer to the question everyone has been asking is yes, there will be a parade for the National Champion UConn Huskies.
The victory parade and rally will be held Sunday, April 17, in Hartford. It will begin at 3 p.m., and will start and end at the State Capitol.
"We've known for quite some time, but now the country knows, too --this is UConn Country," Gov. Dannel Malloy said. "Fans of all ages from across Connecticut will come together and show the players the pride that we have in our championship-winning UConn men's basketball team."
The parade will wind around Bushnell Park, down Main Street and Capitol Avenue. See a map of the parade route here.
A rally will be held on the north steps of the Capitol building right after the parade.
Organizers are relying on private funds to pay for the parade and rally, according to Malloy.