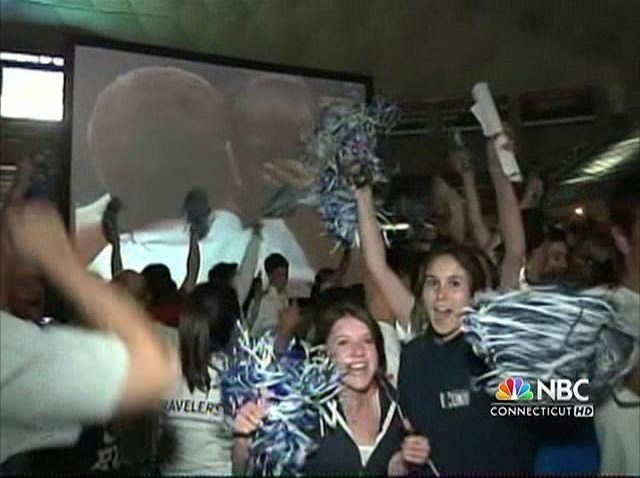 The party will continue for the UConn women's basketball team. The state will be celebrating the latest win with a victory parade on April 18.
This is the University of Connecticut Women's seventh NCAA Women's National Basketball Championship.

The parade, which will begin and end at the State Capitol, will start at 3 p.m. on April 18 and take place near the Bushnell Park, Main Street and Capitol Avenue areas of Hartford.
There will be a celebration rally with the coaches and players on the north steps of the Capitol building immediately following the parade. Private funds to support both events, Gov. M. Jodi Rell said in a news release.

Before the parade and rally, the team is expected to play an exhibition scrimmage against the USA Basketball Select Team at 12:30 pm at the XL Center in downtown Hartford.
This celebration happens as the USA Basketball Women's National Team, along with elite collegiate athletes on the USA Select Team, will be training in Hartford and Storrs between April 11 and April 18.

"Words cannot accurately convey the joy and pride we have in the UConn women's basketball team. However, action speaks louder than words and I am inviting UConn fans of all ages to join us on April 18 in showing these young women and their coaches why we love the UConn Huskies so much," Rell said. "I cannot think of a better way to cap this historic basketball season and their back-to-back national championships. As diehard fans, let's make history ourselves by lining the parade and attending the rally in record numbers."