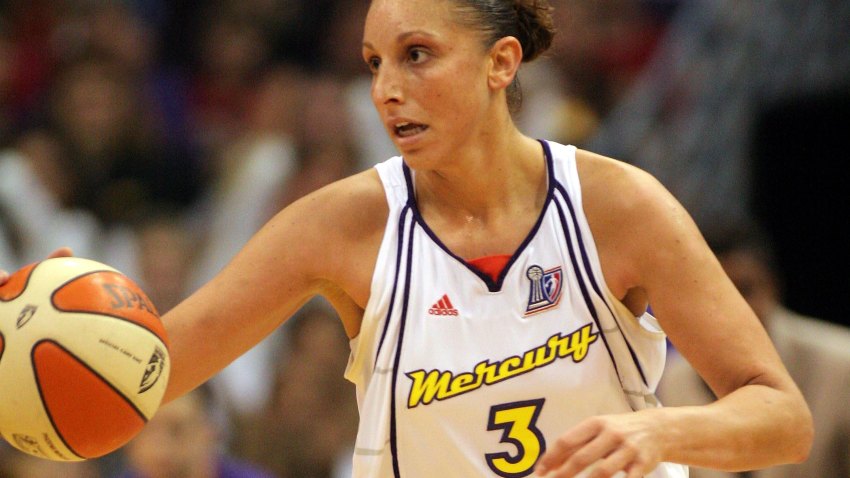 A backup doping sample from former UConn star Diana Taurasi has tested positive for a banned stimulant, according to a Turkish television report.
The WNBA standout tested positive last month for modafinil, a mild stimulant, while playing in a pro league in Turkey.
The Turkish station, NTV, did not cite a source for its report on Monday and Turkey's basketball federation did not immediately confirm the report for the Associated Press.

Howard Jacobs said that Taurasi's first sample came back positive from a lab in Turkey. The substance "was not a steroid or recreational drug," and that Taurasi asked that her "B" sample be tested.
She had been provisionally suspended by her Turkish club Fenerbahce pending testing of her B sample.

Modafinil is used to counter excessive sleepiness due to narcolepsy, shift work sleep disorder or sleep apnea, according to the website for prescription drug Provigil, which contains the substance.

WNBA spokesman Ron Howard said the league had no comment when the first sample came back positive.

"In the 10 years of competition at the collegiate, professional and Olympic level," said Jacobs. "Diana Taurasi has never taken, been suspected of using, or tested positive for any performance enhancing substance."

Jacobs previously said it was too early to know how this might affect Taurasi's eligibility for the London 2012 Olympics. The International Olympic Committee bars any athlete given a doping penalty of six months or more from competing in the next games.

Copyright AP - Associated Press