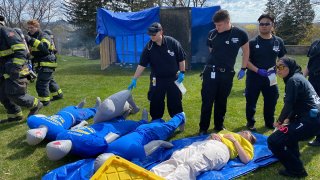 The University of New Haven is holding a mass casualty incident drill on Friday and it is the first time in two years that the university has held a drill of this kind.  
It started at 9:30 a.m. at 300 Boston Post Road in West Haven, at the south campus picnic area.
The drill simulates crisis situations in which students respond to unexpected emergencies, according to the university.