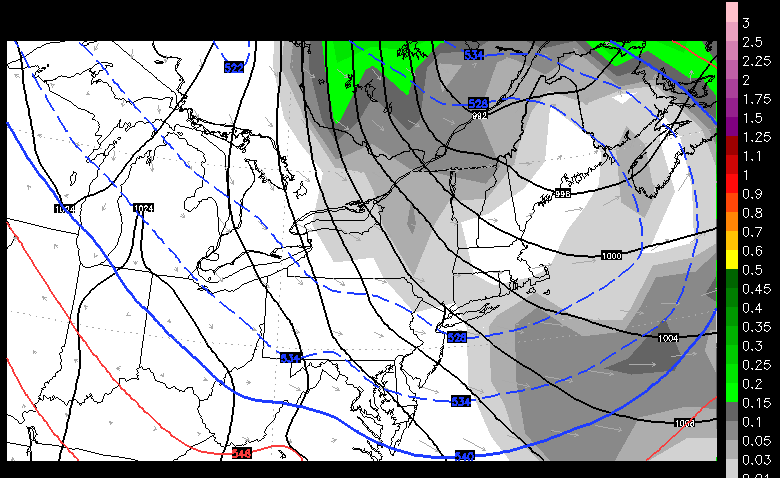 November is always a big transition month in southern New England as we close out meteorological fall and usher in meteorological winter on December 1st. Unsurprisingly, the evolving weather pattern shows quite a bit more winter than we've seen lately.
Through Saturday we're looking at a truly gorgeous stretch of weather. Plenty of sunshine and above normal temperatures will be the rule for today, tomorrow, and Saturday. Highs around 60 - and possibly into the middle 60s by Saturday - will be a full 10 degrees above normal. Not bad for November!
But it's not going to last. A developing low over New England and eastern Canada on Sunday will send a blast of sharply colder air southeast into Connecticut. This storm becomes a large and powerful cut-off low with unseasonably cold air over our part of the country.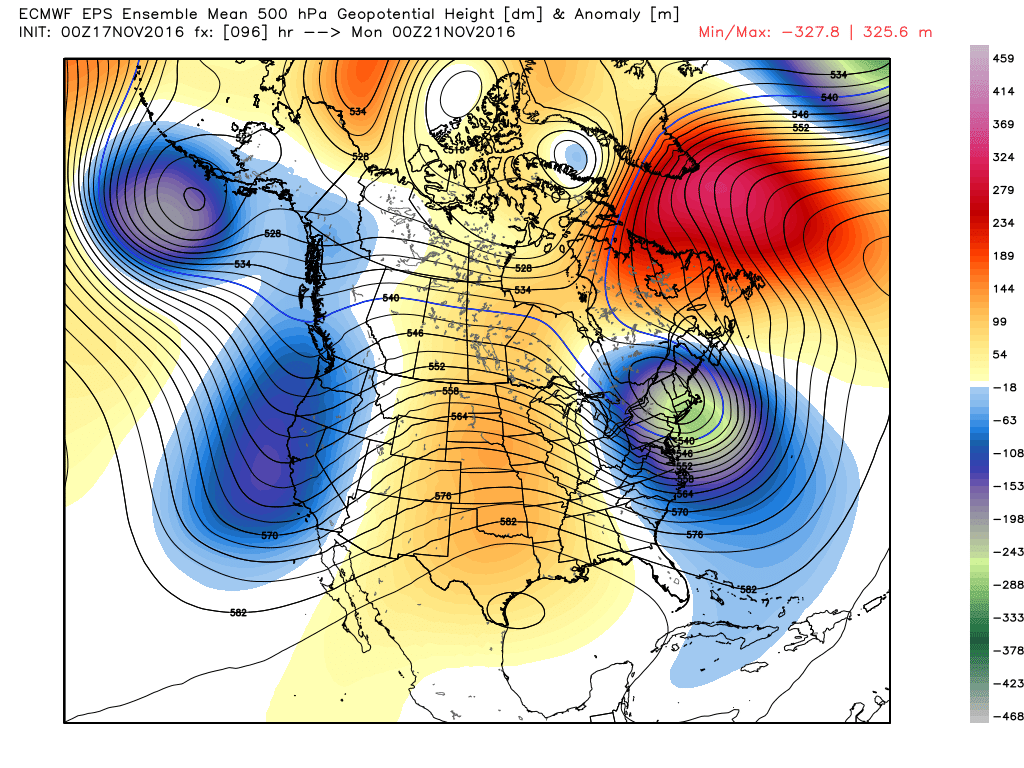 So what can we expect? Rain showers are likely Sunday morning as the strengthening low passes over us. Clouds linger on Sunday with a few scattered showers and temperatures that slowly drop through the 40s.
Monday will be quite cold for the time of years with temperatures struggling out of the 30s. It's possible a few towns could see flurries but the bigger story will be the cold and the wind - wind chills will be stuck in the 20s all day.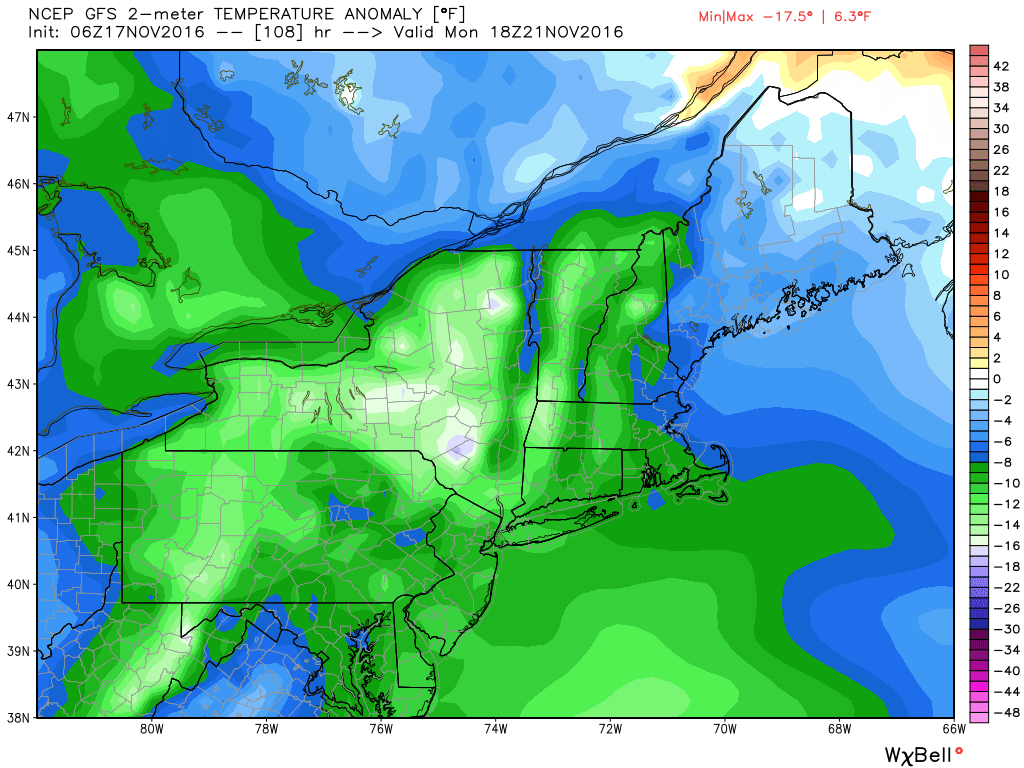 From 10 to 15 degrees above normal to 10 to 15 degrees below normal will be a pretty sizable drop.