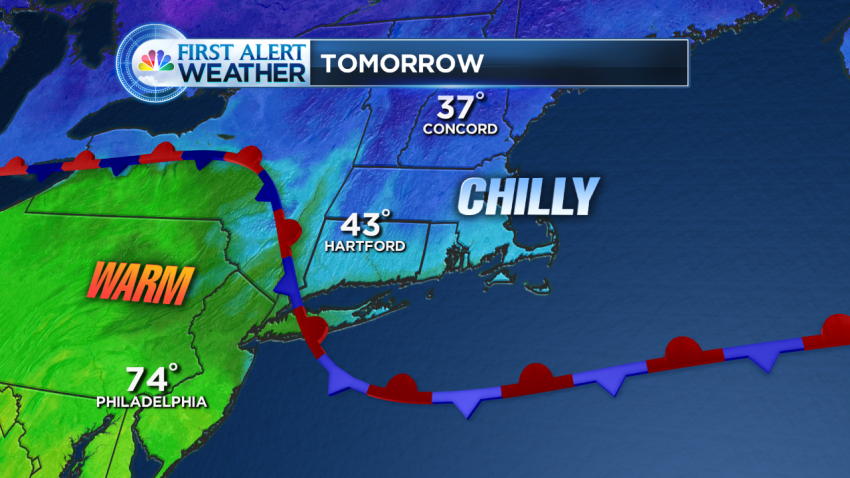 A cold front is slipping to the south this evening, ushering in much cooler air.
There can be a shower or two tonight and another passing shower tomorrow, but the big story will be the temperatures.
Highs will be stuck in the 40s tomorrow, perhaps even upper 30s in the northeast hills!
The cloudy sky won't make it feel any better than what the thermometer reads.
Come Friday, the front lifts back north of the state, pulling the warmer air north. Some morning rain is possible though partial clearing will set in late with highs in the 60s.
Easter Weekend looks amazing.
Saturday should be mostly sunny with highs in the middle 50s.
Easter Sunday will be sunny with highs near 60.
It looks like the dry, mild weather is pegged squarely on the weekend.
Another rain storm is on the maps for Monday, with temperatures in the 50s.
The early call for Tuesday is dry with a mix of sun and clouds. In the wake of the Monday storm, it will be windy.