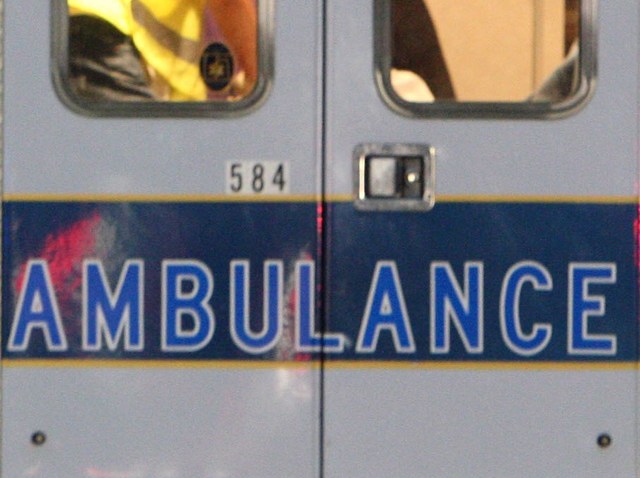 A pedestrian is hospitalized with possible head injuries after being struck by a van in Meriden on Wednesday morning.
The victim, whose name is not available, was walking around a parked fire truck when a van struck him, officials said.
The man was struck at Broad and East Main streets. The area is blocked off and police are investigating.