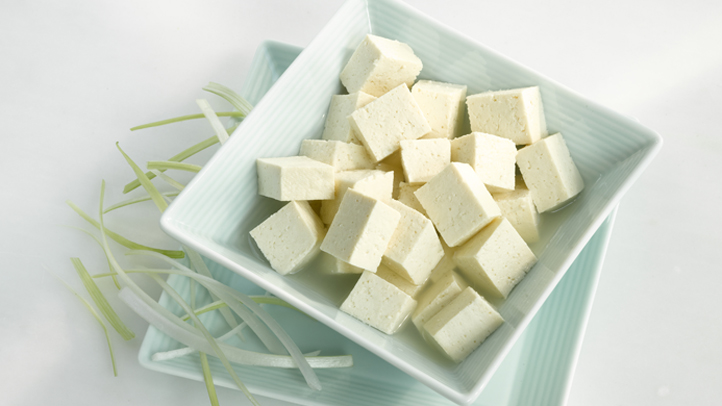 Where's the tofu is a question local vegetarians might be asking after a key manufacturing business in Middletown is temporarily shut down.
Owners from the small tofu plant, called The Bridge, are cleaning up after a van plunged through the front of the building on Sunday night, narrowly missing a worker inside, the Middletown Patch reports. The company ships 6,000 pounds of tofu each week.
"I was getting ready to go to bed when there was a collision between a car and truck. the truck was halfway wedged in [the building]," Bridge driver John Brush told the Middletown Patch. He lives in an apartment in a house in back of the building.
Ironically, a carpet cleaning van that caused the mess.
Eight people were working in the building at the time and one employee had just moved walked away when the van came crashing through the front door.
"I'm certainly shocked in terms of someone being nearly killed," Brush told the Web site. "The business is totally disrupted for who knows how long."
Some equipment was damaged and the building needs to be repaired. Police are still looking into the crash, which involved four passengers who were taken to area hospitals to be checked out and have since been released.
The business has been making artisan-quality tofu for more than 30 years.
There is no timetable for when production will resume.