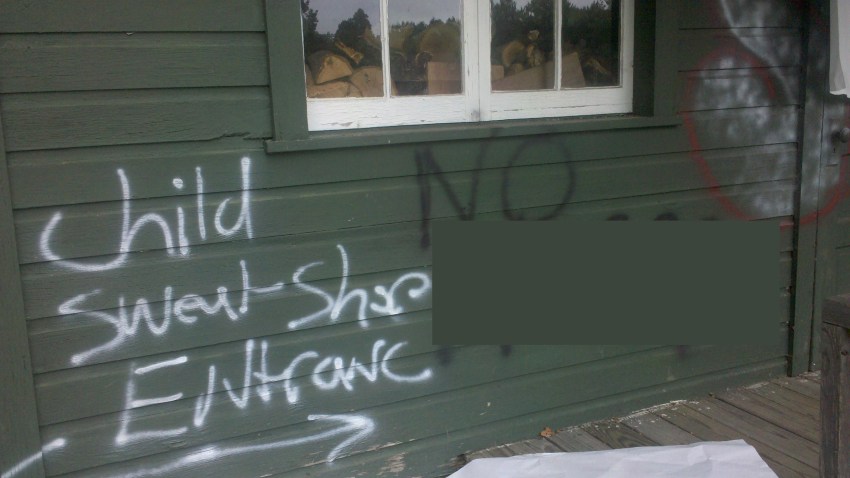 Some of the cabins at Brodie Park in New Hartford got emergency paint jobs on Thursday before the 100 children who go to day camp there could see what vandals had done.
Some pray painted obscenities on walls and canoes, a swastika and expressions such as "child sweat-shop entrance."
"That's a shame that someone would vandalize our park," Kelly McCarthy said after she picked up two children from the camp.
Police in New Hartford are investigating the vandalism and trying to find the culprits.
New Hartford Recreation Director Dennis Minor, who discovered the damage, said it's the third year vandals have hit Brodie Park. He hopes it's the last.

We have blacked out the offensive words on the photo above.
Follow us on Twitter @NBCConnecticut, on Facebook, and sign up for breaking news SMS alerts on your phone by texting "CTBREAKING" to 622669.