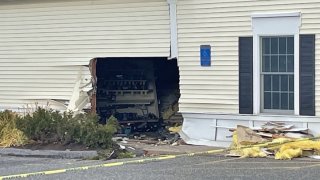 A car has crashed into a CVS in Litchfield Tuesday, knocking over several aisles of merchandise and trapping a person under the vehicle and debris, according to state police.
Troopers responded to the CVS on West Street around 12:12 p.m. Tuesday.
One person was trapped in the car and a second person was pinned between the car and collapsed shelving inside the store, according to Bantam Fire Company.
Both were taken to the hospital to be treated for their injuries.
Police are investigating the cause of the crash.