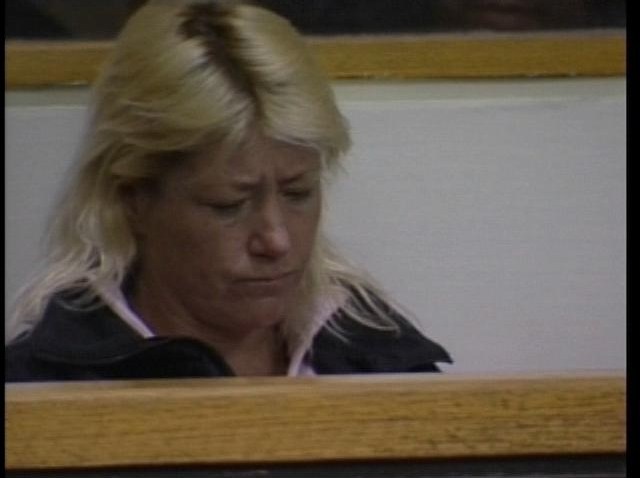 The jurors took less than a day to decide whether to convict Sandra Jacobson of driving drunk and killing two Connecticut librarians. When the verdict was read in a Denver courtroom today, Jacobson was in tears.

Jacobson, 41, was found guilty of killing Greenwich natives Kate McClelland, 71, and Kathleen Krasniewicz, 54, riding in a taxi after a convention.
Jacobson was handcuffed and led away by sheriff's deputies after the verdict. Crying and trembling, she glanced briefly at her family before she was escorted out of the courtroom.
She was charged with two counts of vehicular homicide, assault, drunken driving and two counts of leaving the scene of a crash.

Investigators say that Jacobson's blood alcohol content was .16, twice the legal limit, at the time of the crash.
Jacobson said she was sober at the time, but admitted to being drunk earlier in the day and having a drink of banana schnapps and Vitamin Water – which she referred to as a "road pop" -- after the crash.
Jacobson told investigators she had a "NyQuil addiction," which her attorney, Charles Elliott, said was a half0truth.
Jacobson also said she didn't realize she had hit the librarians' taxi so she kept driving to the airport to ship a puppy, named Baxter, to her brother in Dallas. Her defense attorneys also tried to blame the crash on the taxi driver and said the librarians had been ejected from the car because they weren't wearing their seat belts.

She was also driving 85 mph with a suspended license and driving at the time of the crash.

Jacobson's attorney, Charles Elliott, said they would appeal the verdict.

Sentencing is scheduled to begin June 4.
Elliott said Jacobson would appeal the verdict
Copyright AP - Associated Press