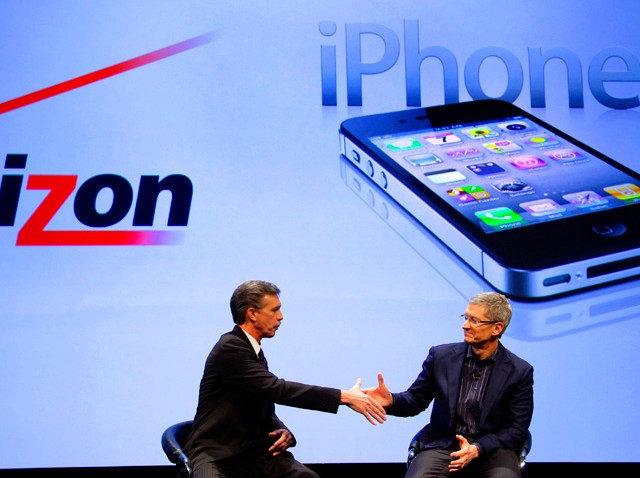 Today is the day many gadget lovers have been waiting for. The iPhone is available in stores for Verizon customers.
Chris Noury, of Farmington, was the first customer at Westfarms Mall arrived at 2 a.m. but he was actually second in line. He was waiting in his truck and the other customer slid into the mall before him.
Previously excluded from the iPhone club, cell-phone users in Connecticut can now get the phone through the nation's largest wireless carrier, Verizon Wireless.
Bruce McClure said he cannot get a iPhone because he has to wait for an upgrade in November.
Verizon says the day it began accepting online orders for the iPhone from existing customers produced record sales. Verizon officials would not release figures on presales.
Elisabeth Santo Larson was one of them. Her husband's phone arrived early in the morning on Feb. 3.
Verizon and AT&T, the nation's largest telecommunications company, have long disputed each other's coverage maps, resulting in a tit-for-tat TV ad war and lawsuits that have subsequently been dropped. Verizon has wider domestic network coverage than AT&T does, particularly for the older "3G" wireless broadband. Spokeswoman Karen Smith says the company plans to match that coverage with its faster "4G" network by the end of 2013.

Are you getting the Verizon iPhone? Share your iPhone story with us on Facebook.
Copyright AP - Associated Press