The warm weather continues across the region as El Niño dominates the weather pattern this month.
Tomorrow is the brightest day of the weekend, with a good amount of sunshine mixing with a few clouds. Temperatures again soar to highs between 55-60.
Sunday will be cloudy. A backdoor cold front will slice the state in two, meaning northern and eastern areas will be close to 50 degrees, while Fairfield County will be in the middle 50s.
Travelers headed north to Worcester or Boston on Sunday should be aware of the much cooler air that will be in place to the north and east. It's not of of the question that some locations in Massachusetts will be stuck in the 40s Sunday.
The next weather-maker is all rain.
It starts as patchy drizzle Monday morning, then turns into a steady rain by Monday evening. Temperatures will range from 55-60 degrees.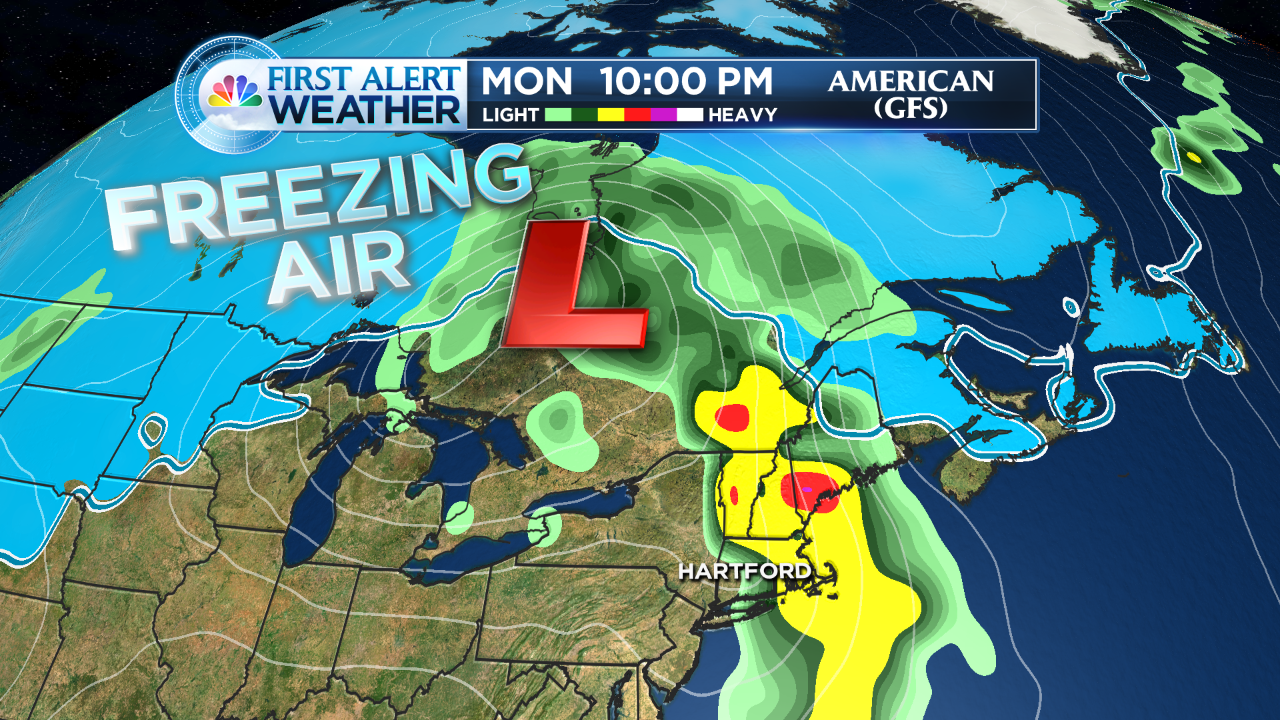 Tuesday will be dry, but the wind will be gusty. And, there's no cold air in the wake of the storm. That means highs will again skyrocket to 55-60 degrees.
Record warmth is possible inland and along the shoreline on Monday, and Tuesday could even deliver a record high temperature on the shoreline.
Wednesday and Thursday look dry before more rain on Friday. A surge of colder air arrives late week, but even then the high temperature on Friday could be close to 40 degrees!