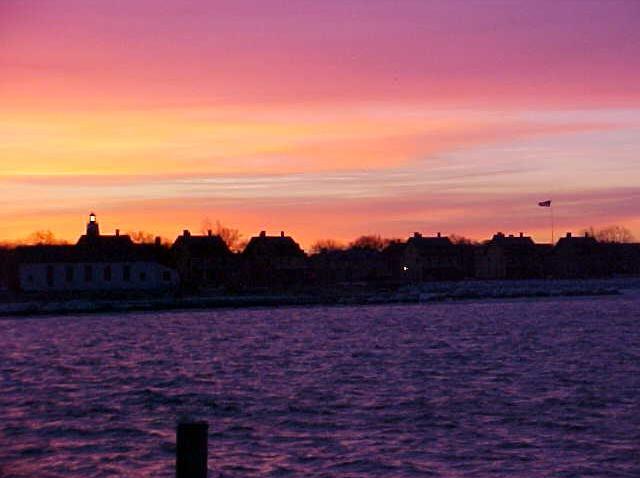 Vice President Joe Biden made a trip to Danbury today to speak at a conference on gun violence that Sen. Richard Blumenthal, Sen. Chris Murphy and U.S. Rep. Elizabeth Esty hosted at Western Connecticut State University.
"There is a moral price to be paid for inaction," Vice President Biden said during an impassioned keynote speech.
Biden said assault weapons are not needed.
"No law-abiding citizen in the United States of America has any fear that their Constitutional rights will be infringed in any way," Biden said.
Assault weapons are dangerous and put law enforcement at risk and there are plenty of ways for Americans to protect themselves and recreate.
"We can't remain silent. We have to speak for all those voices. We have to speak for those 20 beautiful children who died 69 days ago 12 miles from here," the vice president said. "They can't speak for themselves. We have to speak for the voice of those six adults who died trying to save the children in their care that day who can't speak for themselves."
One thousand nine hundred people have died from gun violence since the school shooting at Sandy Hook Elementary School on Dec. 14, a tragic event that prompted a recent debate over gun control, Biden said.
Biden said that America has changed on this issue. There will be a lot of voices in the debate, but the loudest voices will be for the people who lost their voice.
"We have an obligation to act," Biden said.
The forum began at 9 a.m. and discussions have focused on expanding criminal background checks and requiring them for ammunition sales and getting high-capacity magazines or as one speaker described them, "war weapons" off the streets.
There's also discussion of changes in mental health services and initiatives.
The parents of Grace McDonnell, a 7-year-old girl killed in the school shooting, are attending and received a standing ovation.
"We ask that our representatives remember 26 beautiful lives we lost and pass meaningful laws. I owe it to my daughter Grace," Lynn McDonnell said.
Biden said during his address that universal background checks are a necessity. He also called on limited high-capacity magazines
"It makes a difference," Biden said.
The vice president also said a federal gun trafficking law is needed, as well as more police on the streets.

Gov. Dannel Malloy also made a big announce about his own proposals at the forum.
Biden said he and Malloy have been meeting frequently since the shooting praised the governor during the event for his response to the tragedy.
"Would it be that every governor in the country acted as swiftly, decisively and as courageously as you have," Biden said.
However, there are opponents to the plan.
"Governor Malloy is undermining the Bipartisan efforts that have been exhaustive thus far in its efforts to obtain a complete look at the bigger picture of what happened in Sandy Hook. The findings of the task force and it's recommendations are being shoved aside. This points to the Governor's overzealous attempts to impose gun control without thought to the groundwork that has already been laid by the Task Force," the Connecticut Citizens Defense League said in a statement.