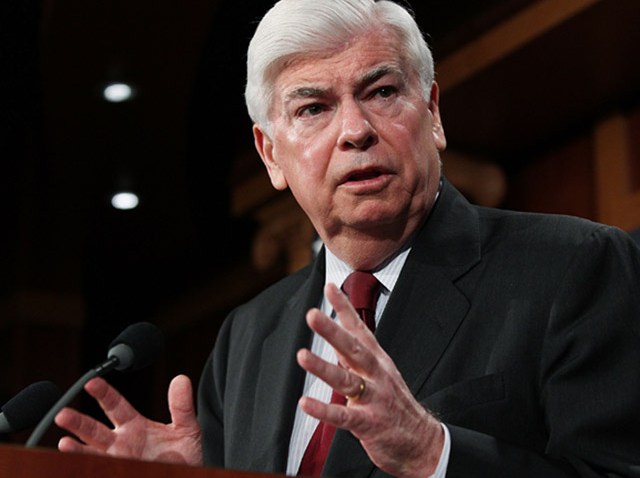 Sen. Chris Dodd attended a bittersweet Jefferson Jackson Bailey Dinner in Hartford on Monday night.
Dodd has attended the state Democrats' annual fundraising dinner since he was a child, the CT Mirror reports, and Monday was his last as an elected official.
Stare party leaders ensured that the night would be memorable and arranged for a special guest to honor him -- Victoria Kennedy, widow of the late Sen. Edward Kennedy.
Dodd and Sen. Kennedy were longtime friends, both on Capitol Hill and off. When Kennedy became too sick from cancer to complete his fight for a national health care bill, he enlisted Dodd to take over for him to usher the health care legislation through the Senate's health committee.
On Monday night, Victoria Kennedy praised Dodd for helping win passage of the legislation.
Democratic State Chairwoman Nancy DiNardo arranged the surprise, the CT Mirror reports. She called Ted Kennedy Jr., a Connecticut resident. Vicki Kennedy called the next day and said she'd love to attend, the Mirror reports.
The keynote speaker of the night was Virginia Sen. Mark Warner, who grew up in Connecticut and worked for Dodd while in college.
Dodd said he was proud to help win passage of the health care overhaul, but said the Senate doesn't seem the same without Kennedy.
The dinner brought together 1,300 Democrats and raked in about $300,000 for the party.
Dodd announced earlier this year that he will not seek re-election.

Copyright AP - Associated Press