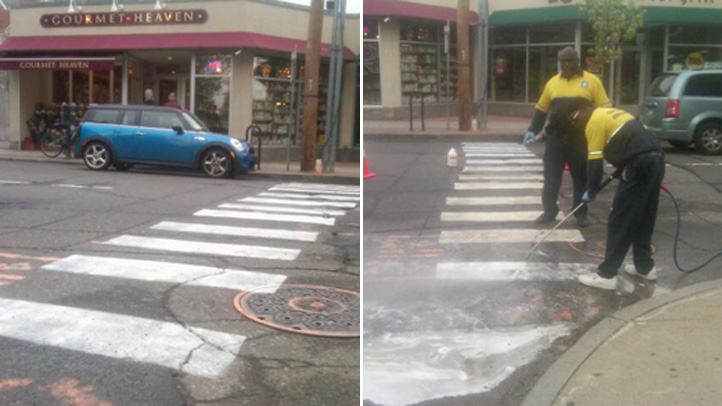 A crosswalk at Whitney Avenue and Audobon Street in New Haven is causing controversy not because of why it's there, but how it got there. Residents spray-painted it on their own, which the city does not condone.
"I noticed there was a crosswalk, which is desperately needed at this corner," Christine Pinnella, of New Haven, said.

While the city did not paint the crosswalk, some would argue it's effective. At least 11 people used it on Wednesday morning as NBC Connecticut crews were nearby and cars driving down Whitney Avenue stopped or slowed down.
"There's a lot of traffic and there isn't a proper way to cross," Ron Eyerman, of New Haven, said.
But that makeshift crosswalk was gone almost as quickly as it appeared. The city used a power washer to get rid of it.
"It's wrong. You don't just decide, 'I'm going put a street light, I'm going to put a stop sign, I'm going to put a crosswalk anyplace I feel like it," Bitsie Clark, a New Haven Alderman, said.

Clark said a crosswalk would only put people at risk and assured the public the city is looking into a safe solution.