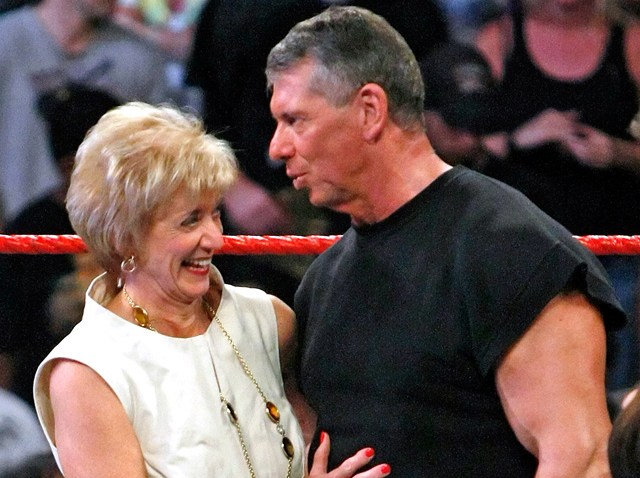 WWE Chairman CEO Vince McMahon thinks his wife's opponents are hitting below the belt when it comes to his company and he wants it to stop.
In speaking with the Associated Press, McMahon said people running against Linda McMahon for the U.S. Senate are taking unfair shots at his business to try to discredit her U.S. Senate candidacy.
He said people taking slams at his wife have taken snippets of footage out of context, such as a necrophilia scene and one in which a woman licks his shoes and barks like a dog, he said.
McMahon said his wife's opponents did not provide the "soap opera elements" that led to those moments.
The WWE has made some mistakes, he concedes, but said the company two years ago decided to move away from "shock TV" to more family-friendly scenes.
Linda McMahon, former CEO of WWE, faces two opponents in the Aug. 10 Republican primary.