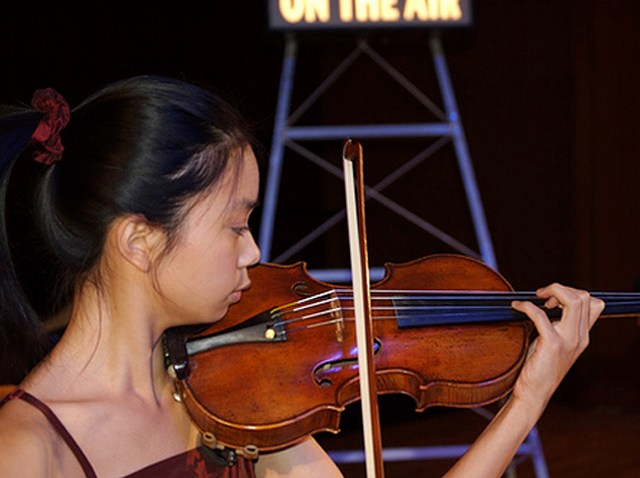 There's a new face joining the Hartford Symphony Orchestra this weekend and it's not renowned violist Gilad Karni.
The volcanic ash cloud over Europe cancelled his flight to Connecticut and sent the orchestra scrambling for a solo violinist.
Now, a teenager from South Windsor will take his place.
"I was just so thrilled and I wanted to play with them again. I was so excited I said yes immediately," Sirena Huang, of South Windsor, said.

Huang, a 15-year-old sophomore at Loomis Chafee School, will take center stage in the Symphony Orchestra's premiere of Saint-Saens Violin Concerto #3.

"Sirena is the perfect person to come in and save the day. She knows the music and she is incredibly talented," Edward Cumming, the orchestra's music director, said.

Huang started taking violin lessons when she was just 4 years old. When Maestro Edward Cumming called her and asked her to join the group on Monday, she jumped at the chance and embraced the short notice.

"She 15 years old, front and center. She's has an extraordinary talent and has performed all over the world," Kristen Phillips, the executive director of the Hartford Symphony Orchestra, said.

Huang can play the entire 30 minutes of music from memory.

Those at the dress rehearsal on Wednesday, say it's a performance you won't want to miss.

"She's going to be a star. She already is," Cumming said.
Huang made her HSO debut in April 2009, when she performed Bruch's First Violin Concerto.
The performances run April 22 through April 24, at 8 p.m. and on Sunday, April 25, at 3 p.m. in the Belding Theater at the Bushnell Center for the Performing Arts.