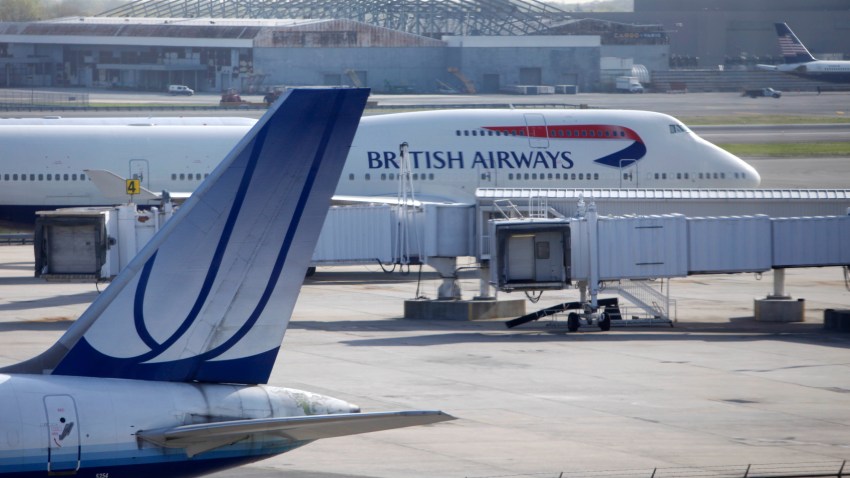 Iceland's volcanic ash is covering the skies miles away in Europe. But right here in Connecticut, many students are feeling the effects.
Excited about a week-long trip to France, 23 Simsbury and Granby high school students arrived at Bradley International Airport on Thursday, only to find that the ash had caused their flight to be canceled, according to the Hartford Courant.
They were supposed to be flying to Chicago, then off to Paris for the weekend before spending four days living with French families. They did not find out the flight had been grounded until a half hour before they were supposed to board, Stephanie Duchesneau, head of Simsbury High School's world language department told the Courant.
But this situation is not unique. Spring break plans have been ruined for many Connecticut high school students who were headed for European excursions this week.
In West Hartford, trips at Conard and Hall high schools have been pushed back a few days. And unless the flights can be rescheduled by early this week, 12 students going on an art tour of Italy and France will be spending their spring breaks at home, according to the Courant.
"For a lot of these kids, it's a once-in-a-lifetime opportunity," Julio Duarte, a Conard assistant principal told the Courant. "So we're keeping our fingers crossed and hope everything works out."
At Trumbull High School, social studies students were all set to take a tour of Ireland and England, according to the Courant. But then the ash came, and the group of 38 students and chaperone's found out that this spring break trip just wasn't happening.
"Now I'll spend the week in Trumbull, but that's OK"
Kathy Rubano
a chaperone for the trip, told the Courant.
However, many students are not taking the news as well as Rubano is.
"The [Simsbury] seniors are pretty devastated ... for a few, it was a graduation present," Duchesneau told the newspaper. "The kids were moping around the airport."