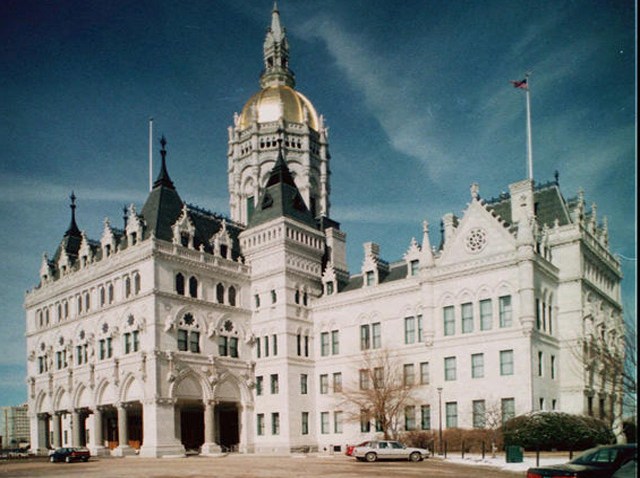 If Connecticut voters went to the polls today, we'd be electing Undecided as the new governor.
With eight months to go until the general election, we're still making up our minds, according to a Quinnipiac poll released on Thursday.
While "undecided" is the big leader in the Democratic and Republican primary race for Governor, former ambassador Tom Foley has gained some ground in the Republican race.
Of the voters who received the call from QU, 44 percent of voters are undecided about the Democratic race. Businessman Ned Lamont got 28 percent and former Stamford Mayor Dan Malloy got 18 percent. No other candidate exceeded 4 percent of the vote.
On the Republican side, Foley took 30 percent of the vote, but 50 percent are still undecided. Foley was the only one to exceed 4 percent.
"Like Linda McMahon, Tom Foley is the only candidate for governor who is on TV, which helps him break away from the Republican pack. Even Foley, however, is largely unknown to Republicans and the big winner is still undecided," Quinnipiac University Poll Director Douglas Schwartz said.
A poll released on Wednesday showed McMahon racing to the top for the Republican candidates for the U.S. Senate race, beating former Congressman Rob Simmons for the first time.
Connecticut is more decisive on is the Attorney General race, on the Democratic side, anyway.
Secretary of State Susan Bysiewicz leads the Democratic primary for with 54 percent, followed by former State Sen. George Jepsen at 10 percent and 31 percent are undecided.
"Despite negative headlines, Susan Bysiewicz is still way ahead in the Democratic primary for Attorney General. One has to wonder how long she can maintain her big lead if the various controversies surrounding her campaign continue," Schwartz said.
Undecided took 66 percent of the Republican vote, with 13 percent for State Sen. Andrew Roraback.
Many of the people who participated in the survey said they just don't know enough about the candidates.

To learn more about the candidates, tune in to NBC Connecticut tonight for the first of two gubernatorial debates.