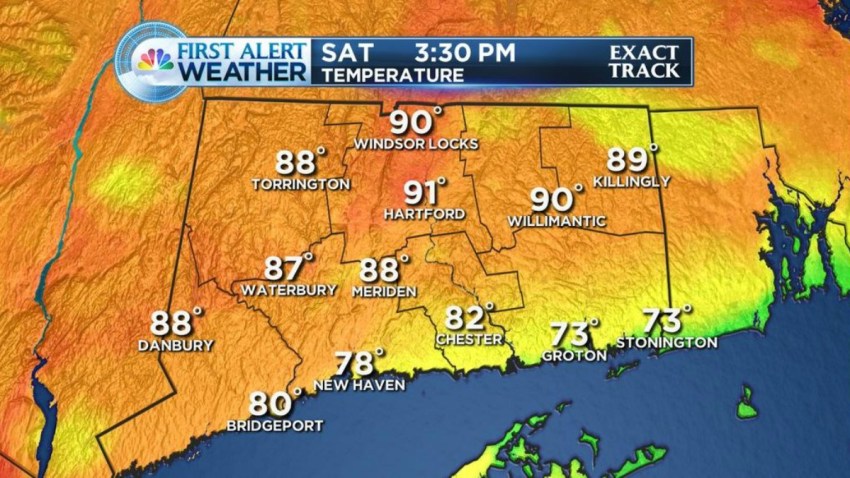 The preview of summer will continue into Memorial Day weekend with temperatures frequently flirting with 90 degrees.
More clouds than sunshine are expected tomorrow, and a few showers are possible. Temperatures will be in the middle 80s inland and middle 70s along the shore, so noticeably cooler.
Saturday looks hot and oppressively humid, with highs again near 90 inland. The record high temperature is 93 degrees inland, which will be in jeopardy.
The thunderstorms will be isolated on Sunday, but it won't be a washout. It's a typical summertime forecast. So, picnics will need to be brought indoors while any thunderstorm moves through.
There is a change to the Memorial Day forecast.
Tropical moisture riding up the East Coast could result in rain. Stay tuned, and don't cancel plans yet.
High temperatures will be in the 70s.