Record breaking warmth is moving into the state today.
The temperature reached 80 degrees at Bradley International Airport just before 1 p.m.
Here's a look at our high temperature forecast.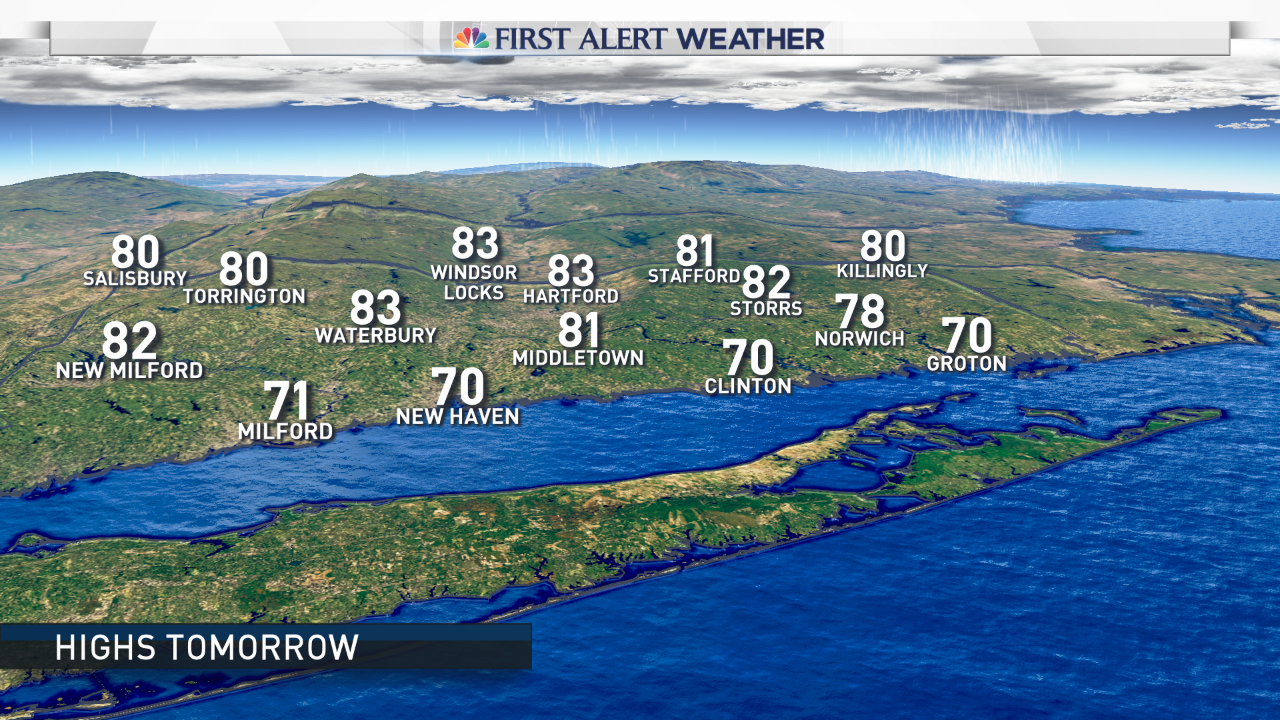 The previous record was 79 degrees which was set back in 1955. We're forecasting a high temperatures of 83 degrees for the Hartford area.
Thousands enjoyed the warmer weather by taking a trip to the beach, including many who flocked to Rocky Neck State Park in Niantic.
Please share with us how you're enjoying the warm weather. Send us a photo to ShareIt@nbcconnecticut.com.