NBC Connecticut Meteorologists are forecasting mild weather to move into the state by the end of the week.
A shift in the jet stream will allow for the cold weather to be replaced by temperatures in the 70s.
Friday will feature temperatures in the upper 60s and low 70s. Areas along the shoreline will be slightly cooler with a wind off of the water. The water temperatures are still in the middle 40s.
Even warmer air moves into the state by Saturday. In fact we're forecasting temperatures to rise into the middle 70s with a few towns flirting with the upper 70s or even 80.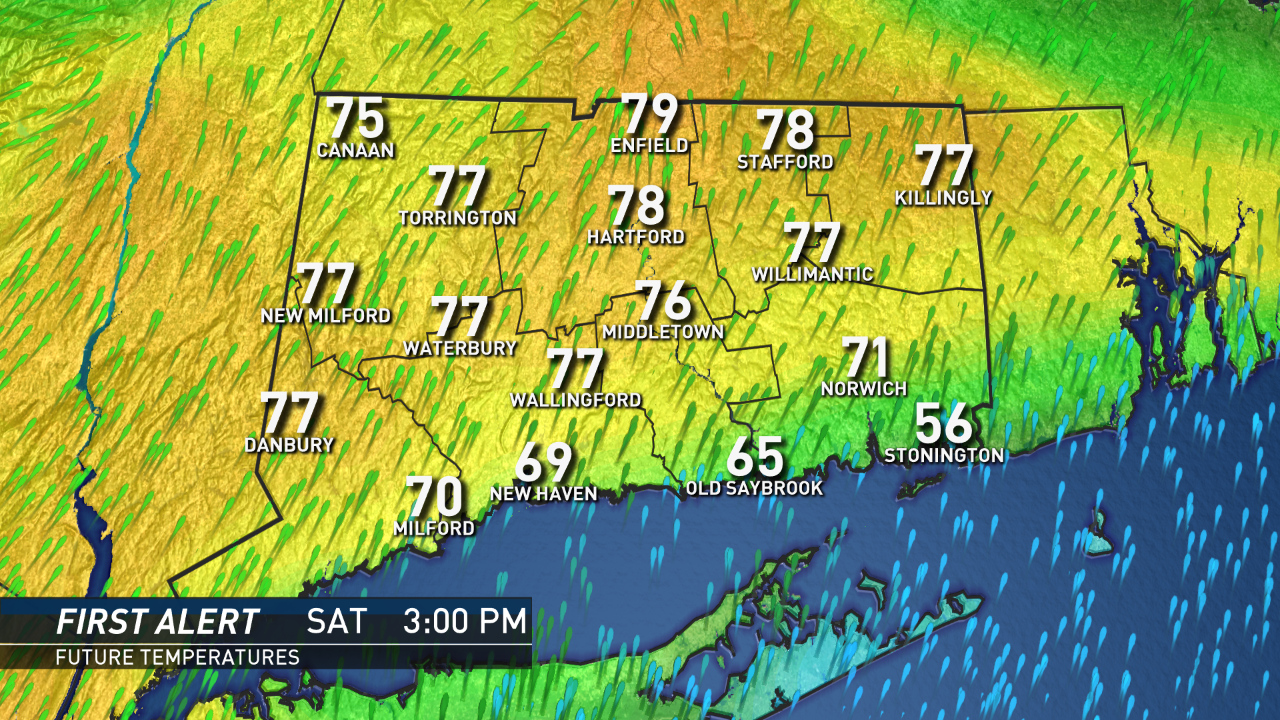 The taste of summer won't last long as a 'back door cold front' moves into the state late Saturday night and early Sunday morning.
Sunday afternoon will feature showers with afternoon temperatures in the upper 30s and low 40s.