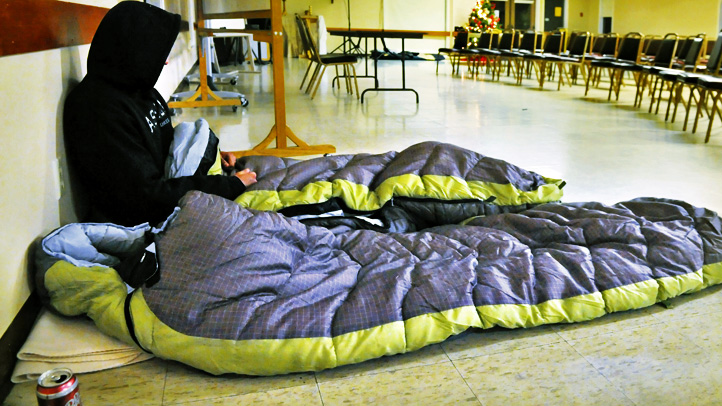 Several cities and towns have opened warming centers to help those who need it during the upcoming stretch of brutally cold weather. Call 2-1-1 for more detailed information on the warming centers statewide.
Hamden
Hamden High School, Dixwell Ave.
Opens 9 a.m. Friday
Middletown
Police Dept. Lobby, 222 Main Street
24 Hours a day
City Hall
Normal Hours
Russell Library, Broad Street
Normal Hours
Middletown Senior Center, William Street
Various times
Norwalk
Main Library
South Norwalk Library
Plymouth
Town Hall, 80 Main Street, Terryville
Opens 4 p.m. Thursday until no longer needed
Simsbury
Simsbury Public Library, 725 Hopmeadow Street
Friday, Saturday 9:30 a.m.-5:30 p.m.
Sunday 1 p.m.-5 p.m.
Eno Memorial Hall, 754 Hopmeadow Street
Friday 8:30 a.m.-4:30 p.m.
Stamford
Stamford Government Center Lobby: Friday (8am to 9pm)
888 Washington Blvd., Stamford
YMCA : Friday (9am – 5pm)
909 Washington Blvd, Stamford
Chester Addison Community Center: Friday (9am – 5pm)
245 Selleck St.
Stamford, CT
Union Baptist Church: Friday (9am – 2pm)
805 Newfield Avenue
Stamford, CT
Central Fire Headquarters: Friday (8am - 6pm)
629 Main Street, Stamford
Stamford, CT

South End Fire Station: Friday (8am – 6pm)
215 Washington Blvd
Stamford, CT

West Side Fire Station: Friday (8am – 6pm)
80 Fairfield Avenue
Stamford, CT

East Side/Shippan Fire Station: Friday (8am – 6pm)
Stamford, CT
Woodside Fire Station: Friday (8am – 6pm)
1600 Washington Blvd
Stamford, CT
Belltown Fire Station: Friday (8am – 6pm)
8 Dorlen Road
Stamford, CT
Long Ridge Fire Station: Friday (8am – 6pm)
366 Long Ridge Rd.
Stamford, CT
Sprindale Fire Station: Friday (8am- 6pm)
987 Hope St.
Stamford, CT
Turn of River Fire Station: Friday (8am-6pm)
Buxton Farms Road
Stamford, CT
Westport
Westport Senior Center, 21 Imperial Ave.
Open through 8 p.m. Thursday, later if necessary