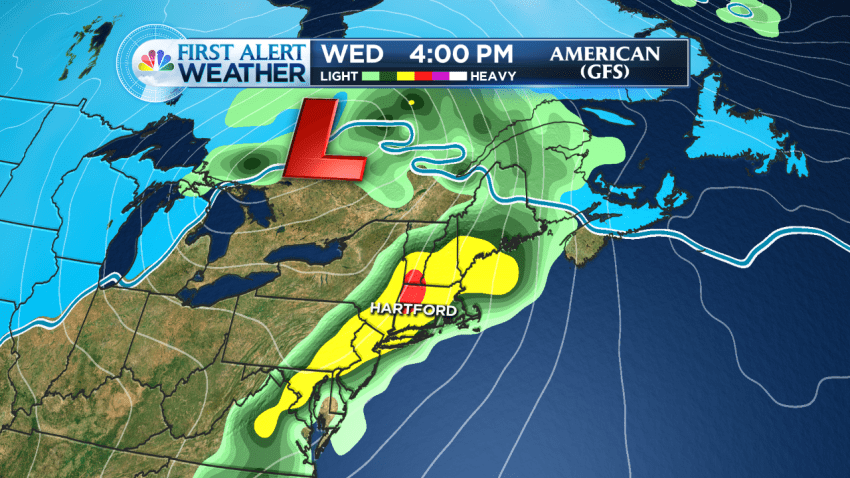 Unseasonably warm weather is here for this whole work week, though it will turn cooler by this weekend.
Tomorrow is a brighter day, with temperatures well into the 40s.
Rain moves in Wednesday morning after the morning commute and falls heavily in the afternoon.
Highs on Wednesday will be in the 50s.
Some sunshine returns Thursday as temperatures once again climb well into the 40s.
Friday will lots of sunshine with highs near 40.
An Arctic front will slice into northern New England on Sunday, but wash out somewhat before reaching Connecticut.
Still, it will be mainly cloudy with a breeze and a few flurries to close out the weekend.