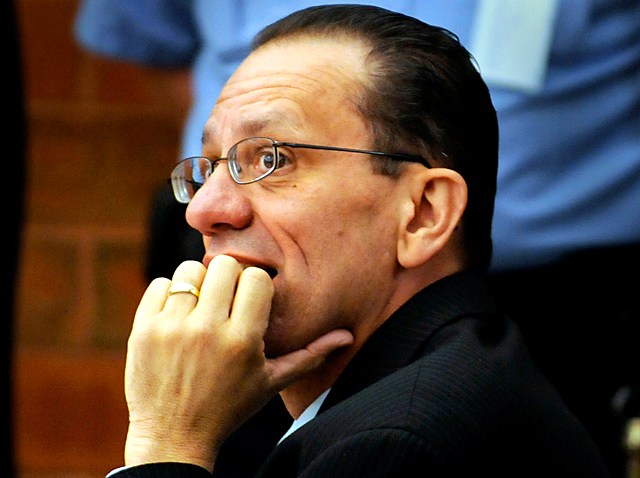 Former Hartford Mayor Eddie Perez was sentenced on Tuesday to 8 years, suspended after three years.
That means he will serve three years in prison, followed by three years probation.
As he faced the judge, Perez asked her for mercy in the sentencing. The judge told Perez that no one can ignore the jury's verdict and that Perez is responsible for his actions.
When it came to setting restitution, the judge said the current mayor can't say how much the city lost, so the judge would not seek restitution for the victims, who she identified as the residents of Hartford.
In June, a jury found Perez guilty on five corruption charges, including felony charges related to bribery, extortion, and fabricating evidence.
On Tuesday, the defense asked for a motion for acquittal and a new trial. The judge denied it and said sentencing would happen today.
Before imposing the sentence, the Judge Julia Dewey said she considered the hundreds of letters that poured in on Perez's behalf.
The letters were written by family members, community activists, as well as leaders in education, religion and business.
Perez was convicted of getting $40,000 worth home renovations from city contractor Carlos Costa in exchange for keeping Costa on the troubled Park Street redevelopment project.
In court on Tuesday, prosecutors said Perez spared no expense on those renovations, including deciding that a 5-foot Jacuzzi was not big enough and electing for a larger one.
He was also convicted of demanding that developer Joseph Citino pay off political ally Abraham Giles for access to a city-owned parking lot. That deal fell through.
Prosecutors also said that what strikes the state about the extortion is extent to which the mayor was willing to jeopardize interests of Hartford for his own personal and political gain.
Perez will remain free on $100, 000 bond while his attorneys appeal the sentence.

Follow us on Twitter @NBCConnecticut, on Facebook, and sign up for breaking news SMS alerts on your phone by texting "CTBREAKING" to 622669.